It's Almost Time To Say Goodbye To Vincent Chase and The Boys!
HBO threw a massive press event at The Beacon Theatre in NYC earlier tonight to promote the final season of Entourage.
Jeremy Piven, Adrian Grenier, Kevin Connolly, Jerry Ferrara, Kevin Dillon, Emmanuelle Chriqui, and "Mrs. Ari" Perrey Reeves were joined by Executive Producer Mark Wahlberg and Sir Ben Kingsley as the HBO hit series enters its eighth and final season.
"I think it would be impossible to duplicate this experience, it's just been so unique," stated Kevin Connoly, "You could go on and do ten shows, however many and win Academy Awards, but it will never be as special and unique as this!"
Connolly called the experience "lightning in a bottle!"
We're HustleTweeting about Entourage's final season, and you're more than welcome to join the conversation by following the Hustle on Twitter HERE or write to us directly at hustleoncrave@gmail.com
You can also subscribe (for FREE, cheapos, absolutely FREE) to our Ultra High Quality YouTube Channel HERE, and don't forget to check out our old school social networking skills by visiting us on Facebook HERE and even on MySpace HERE
CLICK ON THE PICS BELOW TO SEE THE ENTIRE GALLERY
FEATURING THE CAST OF ENTOURAGE IN NEW YORK CITY!

CHECK OUT THE EXTENDED TRAILER FOR ENTOURAGE'S FINAL SEASON!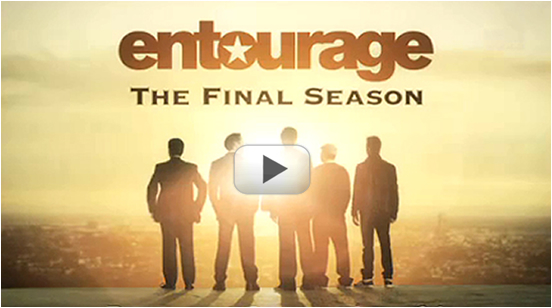 IT'S TIME FOR AN ALL NEW EDITION OF THE HOLLYWOOD CHARLIE
MEDIA WATCH, OUR DAILY TRAVEL ACROSS THE WORLD WIDE WEB.
OUR HIGHLY TRAINED MONKEYS HAVE PICKED OUT THE 15 WILDEST
STORIES FROM THE INTERNET FOR YOUR ASTUTE REVIEW. YOUR PART
IS VERY EASY. ALL YOU NEED TO DO IS PICK A PIC … AND CLICK!