Behind The Scenes of the preparation that is going into the September 12th retirement fight of Boxing's biggest box office attraction!
Floyd Mayweather speaks like a man on the verge of retirement. There is a resignation in his words, his tone, his reflections, his demeanor that cry out to those who doubt he will match Rocky Marciano's record of 49-0 and walk away from the ring. On September 12th, Mayweather will enter the ring for what he claims is the last time, taking on former WBC Champion Andre Berto at the MGM Grand Garden Arena in Las Vegas. Both Mayweather and Berto are being followed around by Showtime's All Access, the promotional vehicle designed to heighten interest in the fight. Mayweather, as always, entertains as he takes the cameras onto his private jets and along for his shopping sprees. Before getting to the "hard work and dedication," Mayweather offered a few words for his detractors and former opponents.
"Put him in front of me. I drink soda, I eat pizza, I hang out with chicks all day. These fighters still can't beat me. They fighting everyday, they in the gym everyday. Just give me six weeks, and I got him. Give me six weeks," he exclaimed. "It don't matter who I fight, they gonna complain anyway. Y'all chose Cotto, y'all chose Canelo, y'all chose Pac … y'all did that. And I did was treat them like they was bowling pins; I knocked them all down. Don't come to me talking about no fighters no more."
Berto, the underdog looking to make history by being the first professional boxer to defeat Mayweather, enlists his new trainer Virgil Hunter to regroup his focus as he prepares for the fight of his life. "You don't get these types of opportunities too much, so I'mma push to the end of the earth to make sure we do what it takes to get it done," he said. In first taste of how Mayweather rolls, the two fighters' families exchange a few words during a promo photo shoot.
"Floyd, of course he gotta bring his whole mob. He gotta bring 100 people with him to make him feel good," Berto points out. It's all part of the show. It's all part of the head trip. It's all part of a Mayweather event. It's all captured on the video below. Of course, we're HustleTweeting about Mayweather vs Berto, and you're more than welcome to join the conversation by following the Hustle on Twitter HERE or write to us directly at hustleoncrave@gmail.com Hey, have you checked out the Hustle's Ultra High Quality You Tube Channel, with exclusive videos featuring the #HUSTLEBOOTYTEMPTATS SUPERMODEL OF THE YEAR … OUR WORLD EXCLUSIVE WITH MIKE TYSON … BROCK LESNAR'S "HERE COMES THE PAIN" … ICE-T AND COCO's SEX SECRETS … MMA BAD BOY NICK DIAZ … the list goes on and on, so if you're not subscribing, you're missing something … and by the ways cheapos, it's FREE! Yes, absolutely 100 percent FREE! What are you waiting for? Check it out HERE
By the way, we're also old school social networkers, so check out our interactive skills on Facebook HERE and even on MySpace HERE. If you're on Friendster, GFY … and have a pleasant tomorrow!

FLOYD MAYWEATHER GETS READY FOR HIS RETIREMENT MATCH AS ANDRE BERTO PREPARES TO ENTER THE RING AND SPOIL THE PARTY!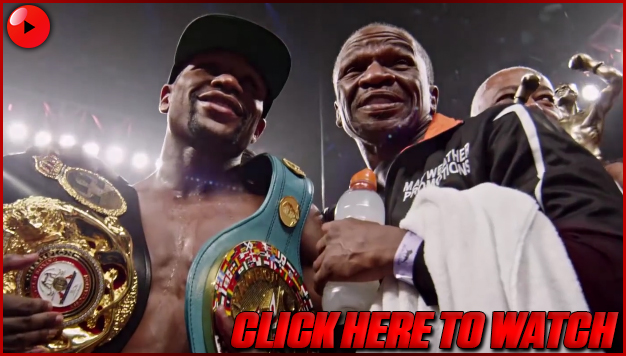 WE HERE AT THE HEYMAN HUSTLE HAVE ENSLAVED HIGHLY TRAINED
MONKEYS TO IGNORE THE FACT THEY ARE OVERWORKED AND UNDERPAID,
ALL IN THE NAME OF SCOURING THE WORLD WIDE WEB TO FIND THE FIFTEEN
MOST PROVOCATIVE STORIES ON THE INTERNET. ALL FOR YOU. NO ONE ELSE
BUT YOU. JUST YOU. AND ALL YOU NEED TO DO IS PICK WHICH PIC TO CLICK!