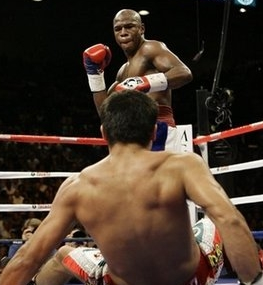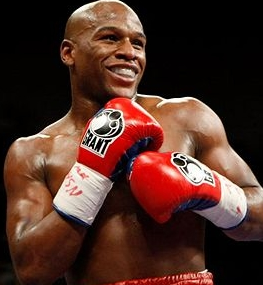 Floyd "Money" Mayweather showed last night that he is the Best Pound For Pound Boxer in the world today.
Even with an extended layoff, Mayweather picked apart Hall of Fame fighter Juan Manuel Marquez with speed, size, precision, and skill. This wasn't just a case of a bigger fighter destroying a smaller contender, this was a display of Mayweather's unparalleled skills.
Mayweather won every round, and never took any risks in the late rounds looking for the knockout. Mayweather easily contained the fiery Marquez, and showed that his pick-and-choose offense is eclipsed only by his armor-like defense.
You can check out photos from the MAYWEATHER VS MARQUEZ PRESS CONFERENCE, and also photos of WWE SUPERSTAR HHH AT THE WEIGH-INS.
Next in line for Mayweather is probably Sugar Shane Mosley, and the superfight with Manny Pacquiao.
Mayweather vs Marquez
Click on the Pics for the Entire Gallery!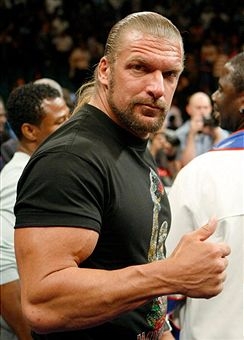 ---
WE TORTURE OUR TRAINED MONKEYS UNTIL THEY
FIND THE 15 ABSOLUTE BEST STORIES ON THE WEB.
SAVE A MONKEY … CLICK A PIC TODAY!