Who is the undisputed #1 Lightweight in the entire world of MMA? We're going to find out this Saturday when UFC Lightweight Champion Benson Henderson tops the bill against Strikeforce's greatest Lightweight of all time Gilbert Melendez!
Hey, we're going to be up front about it. We're biased. Gilbert Melendez is a #PaulHeymanGuy! This Saturday, El Nino blows into familiar turf as Melendez steps into the Octagon for the 1st time, but in Strikeforce's former home arena, the HP Pavilion in San Jose.

"It means everything that I've been working for my whole career," said the 155 pounder. "It's all coming down to this moment right now. And this is my opportunity to prove I'm number 1, and I'm taking full advantage of it. It's a dream come true."
Melendez has to take the title away from Benson Henderson, who has been on one hell of a roll.
"Everyone has their strength: wrestling, muay thai. His strength is MMA. He has some really good tactics and he's mentally strong," Melendez told The San Francisco Examiner. "Everyone and their son and their daughter and their dog was telling me, 'Hey, Gil, make sure to look out for the leg kicks.' Like obviously."
Henderson also took apart Skrap Pack member Nate Diaz, and El Nino is looking for revenge.
"As soon as he lost that fight, I said, 'Let me do this for my team, I know I can do it,'" Melendez stated. "The goal is to take it to him. He's going to try to stick and move, win the rounds and keep his title. It's up to me to go take it."
UFC on Fox 7 also features Daniel Cormier's UFC debut against former champion Frank Mir. This is a star studded lineup worthy of pay per view. And it's for free, this weekend on Fox! Of course, we're HustleTweeting about UFC on Fox 7, and you're more than welcome to join the conversation by following us on twitter HERE or write us directly at hustleoncrave@gmail.com Hey, have you checked out the Hustle's Ultra High Quality You Tube Channel, with exclusive videos featuring OUR WORLD EXCLUSIVE WITH MIKE TYSON … BROCK LESNAR'S "HERE COMES THE PAIN" … ICE-T AND COCO's SEX SECRETS … TEEN SENSATION TAYLOR MOMSEN … UFC BAD BOY NICK DIAZ … THE WALKING RIOT MISSY HYATT if you're not subscribing, you're missing something … and by the ways cheapos, it's FREE! Yes, absolutely 100 percent FREE! What are you waiting for? Check it out HERE!
By the way, we're also old school social networkers, so check out our interactive skills on Facebook HERE and even on MySpace HERE. If you're on Friendster, GFY … and have a pleasant tomorrow!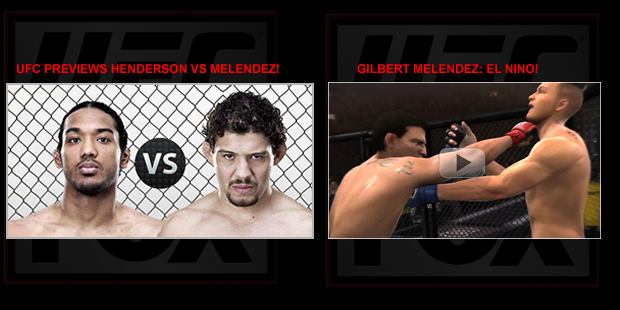 WE HERE AT THE HEYMAN HUSTLE HAVE ENSLAVED HIGHLY TRAINED
MONKEYS TO IGNORE THE FACT THEY ARE OVERWORKED AND UNDERPAID,
ALL IN THE NAME OF SCOURING THE WORLD WIDE WEB TO FIND THE FIFTEEN
MOST PROVOCATIVE STORIES ON THE INTERNET. ALL FOR YOU. NO ONE ELSE
BUT YOU. JUST YOU. AND ALL YOU NEED TO DO IS PICK WHICH PIC TO CLICK!