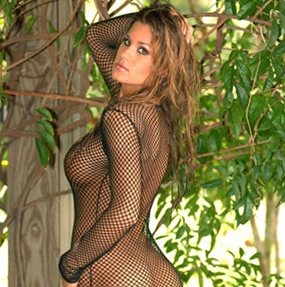 Time for some more mail from our Hustlers.
Your letters are welcome, just send an email to heymanhustle@craveonline.com
Today's letter of the day comes to us from Al Rivera of Houston, Texas, who tells us the following about one of our favorite former co-workers with Paul in WWE, the amazing Brooke Adams.
Here's Al's letter:
Howdy Hustlers!
Been loving the site, especially the new design and the work with CraveOnline. I've been a big Crave fan for a long time, and an even bigger one now.
Hey, just wanted to let you guys know that my buddy is big in the Hawaiian Tropic Bikini Contest world, and he tells me that one of the hottest bikini girls this year is former WWE-ECW "Extreme Expose" dancer Brooke Adams!
I plan on seeing her in the very near future, and can't wait, because she's always been one of my all time favorites, and just has a certain way about her that always screams "Extreme!"
Well, I didn't want to take up much of your time. I know Brooke was the topic of a lot of gossip last year when both she and Dan Rodimer visited with Torrie Wilson and Nick Mitchell in Houston, but I can tell you from my buddy's information, she's building a great career again with her awesome looks and dancing ability!
CLICK ON THE PHOTOS BELOW TO SEE THE ENTIRE
GALLERY OF THE GORGEOUS BROOKE ADAMS!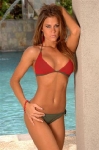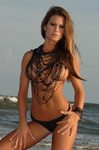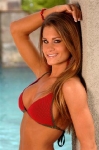 THE HOLLYWOOD CHARLIE MEDIA WATCH IS PRESENTED TODAY
IN HARDCORE HUSTLEVISION, SERVING YOUR EXTREME WEB
NEEDS SINCE 2009. WOW. THAT'S A LOT OF EXPERIENCE, ISN'T
IT? IT ISN'T? DAMN. OK, GIVE US A BREAK. COME ON, OUR TEAM
OF HIGHLY TRAINED MONKEYS WORKED HARD ON THIS. IT'S NOT
LIKE YOUR PART IS ALL THAT HARD. JUST PICK A PIC AND CLICK!