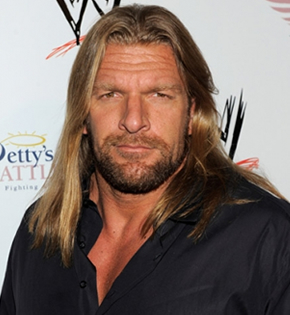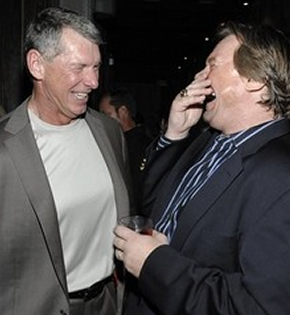 Hollywood Charlie attended the WWE SummerSlam Kickoff Party at club h.wood in Hollywood,with Randy Orton, Vince McMahon, HHH, Rowdy Roddy Piper, and a host of Divas and D-List celebs in attendance. Hollywood Charlie reports:
World Wrestling Entertainment kicked off SummerSlam Weekend in Hollywood, California at club h.wood,and the world's largest scripted combat company did everything it could to generate some buzz for its annual end-of-the-summer extravaganza.
Celeb hostess Nancy O'Dell seemed to attract the most mainstream attention, as she will be a backstage interviewer for the Summer Slam event. Nancy is trying to create awareness for her charity, "Betty's Battle."
The charity is named in honor of O'Dell's mother Betty, who died in June 2008 at the age of 74, seven months after being diagnosed with ALS, also called Lou Gehrig's Disease.
"I want to humanize ALS, so people understand what it does both to those who have it and to their families," says O'Dell, who founded the charity together with the Muscular Dystrophy Association (MDA). "ALS took one of the sweetest people who ever walked this earth. I want to do whatever I can to stop it from taking somebody else's loved one."
Good Charlotte's Joel Madden served as Celebrity DJ.
---