It's Gonna Be A Wild Send-Off For Good Ol' Dave!
The King of All Media Howard Stern made his final appearance on The Late Show with David Letterman and even at 61 years old, the shock jock (does that term still apply?) tries to be … well … shocking! Letterman, who is one of the few people who know how to let Howard do his thing and yet never gets upstaged by him at the very same time, was caught off guard as Howard tried to give Dave a goodbye kiss as Letterman wraps up his multi-decade career in late night television. In case you missed it, don't fret … we have the clip below!

Of course, we're HustleTweeting about David Letterman, and you're more than welcome to join the conversation by following The Heyman Hustle on Twitter HERE! You can also post your thoughts on our Facebook page HERE! If you feel compelled to write us, please do so at HustleOnCrave (at) Gmail.com
BTW, we are kicking ass with our YouTube Channel which features such amazing videos as BRUTAL WWE MOVES: THE REVENGE … #HustleBootyTempTats SUPER MODEL OF THE YEAR ELLIE GONSALVES … BEHIND THE SCENES with BROCK LESNAR … MISSY HYATT's SEX CONFESSIONS … and never to be outdone, COCO DISCUSSES "THE STROKE!"

We are, indeed, on MySpace but we've neglected our account for years … and if you're looking for our Friendster account, GFY!

WILL THIS GO DOWN AS "THE GREAT LATE NIGHT KISS?"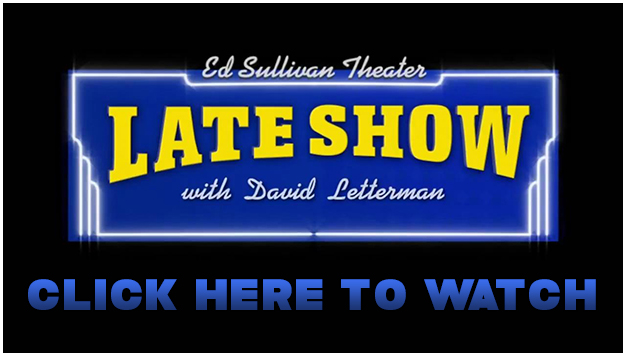 WE HERE AT THE HEYMAN HUSTLE HAVE ENSLAVED HIGHLY TRAINED
MONKEYS TO IGNORE THE FACT THEY ARE OVERWORKED AND UNDERPAID,
ALL IN THE NAME OF SCOURING THE WORLD WIDE WEB TO FIND THE FIFTEEN
MOST PROVOCATIVE STORIES ON THE INTERNET. ALL FOR YOU. NO ONE ELSE
BUT YOU. JUST YOU. AND ALL YOU NEED TO DO IS PICK WHICH PIC TO CLICK!