HEYMAN HUSTLE co-creator Mitchell Stuart's fascinating look at a world famous band's "Road To MSG," which chronicles the legendary Chicago's appearance at the World's Most Famous Arena, Madison Square Garden, will debut on the MSG Network Tuesday night, July 28 at 8pm Eastern.

The series, which kicked off in December with the Jingle Ball spectacular, has been met with widespread critical acclaim, most notably the recent edition with Motley Crue.

"The Chicago show is really interesting," Mitchell offered, "because we have original founding members Robert Lamm,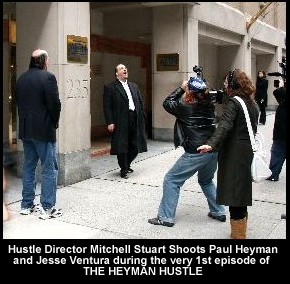 Lee Loughnane, James Pankow and Walt Parazaider … and like anyone else, they're stoked to be playing The Garden!"

The show features the iconic band's renditions of "Saturday In The Park" and "25 or 6 to 4," with exclusive behind-the-scenes footage both before and after the concert.

Also, don't miss the popular "Road To MSG" episode with Earth, Wind, and Fire which will re-run at 10:00 pm Eastern time on MSG Network.