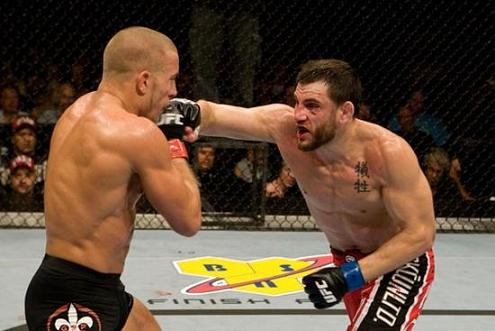 In an exclusive interview with THE HEYMAN HUSTLE, Jon Fitch discusses the advantages and disadvantages of fighting under the bright lights of Las Vegas, and also his take on Josh Koscheck vs Anthony Johnson in the co-main event of UFC 106.
In case you're joining us late in the day, we have a series of hot exclusive stories up and running here on the Hustle, which you can check out by clicking any or all of the pic-links under the video.
JON FITCH
Hustle Video Exclusive
UFC 106 Preview
---
CHECK OUT SOME OF THE EXCLUSIVE STORIES HERE
ON THE HEYMAN HUSTLE AS PART OF OUR UFC 106 COVERAGE!