The Hustler De Tuti Hustler Will Be Interactive Tonight About The Ultimate Fight Down Under!
The Ultimate Fighting Championships will present a live pay per view tonight from The Acer Arena in Sydney, Australia, with BJ Penn squaring off against Jon Fitch in the main event, and a heavily-hyped grudge match between Michael Bisping and Jorge Rivera in the co-main event.
Our own Hustler De Tuti Hustlers Paul Heyman will be HustleTweeting during the show, and will be interactive with our HustleTweeters, so please feel free to join the conversation by followingTHE HEYMAN HUSTLE on Twitter HERE
Here's the entire lineup, from prelims to PPV, for the UFC 127 event be presented from the Acer Arena in Sydney, Australia:
Off-Air Fights:
Maciej Jewtuszko vs. Curt Warburton
Mark Hunt vs Chris Tuchscherer
Fights on Facebook:
Tie Quan Zhang vs. Jason Reinhardt
Anthony Perosh vs. Tom Blackledge
ION Network Fights:
Riki Fukuda vs. Nick Ring
Alexander Gustafsson vs. James Te Huna
Spencer Fisher vs. Ross Pearson
Pay Per View Fights:
Chris Lytle vs. Brian Ebersole
Chris Camozzi vs. Kyle Noke
George Sotiropoulos vs. Dennis Siver
Jorge Rivera vs. Michael Bisping
BJ Penn vs. Jon Fitch
CHECK OUT JORGE RIVERA'S BISPING-BAITING VIDEO HYPING UFC 127!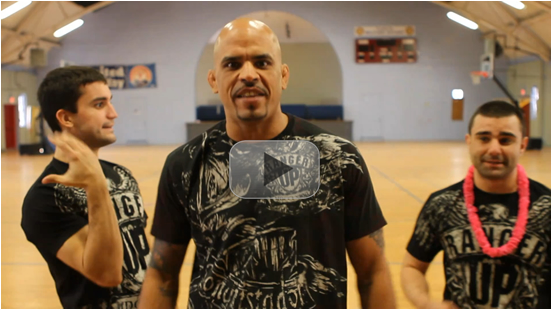 IT'S TIME FOR AN ALL NEW EDITION OF THE HOLLYWOOD CHARLIE
MEDIA WATCH, OUR DAILY TRAVEL ACROSS THE WORLD WIDE WEB.
OUR HIGHLY TRAINED MONKEYS HAVE PICKED OUT THE 15 WILDEST
STORIES FROM THE INTERNET FOR YOUR ASTUTE REVIEW. YOUR PART
IS VERY EASY. ALL YOU NEED TO DO IS PICK A PIC … AND CLICK!