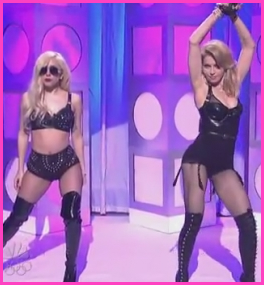 Just when it looked like the nation's attention was going to be on nothing but Dave Letterman's sexual conquests at work, Saturday Night Live presented Madonna vs Lady Gage. Me-Ow!
We have an entire photo gallery of the erotic fighting and groping happening on the NBC Sat Nite institution, which you can check out HERE.
So, here we are, just a few days after LETTERMAN'S CONFESSION comes our 2nd legendary television moment of the week.
So, did the girl with the Po-Po-Poker Face show the Material Girl how we do things today, or did Madam Ciccone show the newbie how it's done? We'd love your feedback at hustleoncrave@gmail.com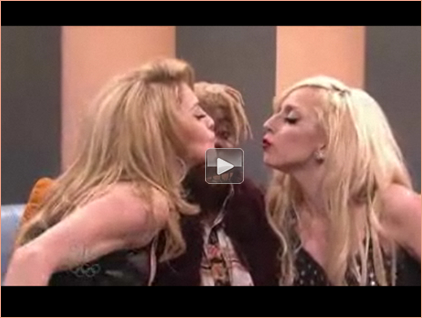 CLICK HERE TO WATCH THIS VIDEO NOW!
---
HOTTER THAN DAVID LETTERMAN'S LOVE LIFE,
IT'S THE HOLLYWOOD CHARLIE MEDIA WATCH!
JUST CLICK ON A PIC … AND ENJOY!