A Closer Look At The Epic New Teaser!
It's here. The highly-anticipated first teaser trailer for Rogue One: A Star Wars Story has finally arrived and our inner nerd sparks are FLYING. It may have dropped unexpectedly but, as fully expected, it's awesome. Earlier this week, The HEYMAN HUSTLE reported on the trailer's arrival and we're all so stoked on it that I was asked to dissect this thing, shot by shot.
First things first, we should all now completely understand the early "Saving Private Ryan in space" descriptions of the film. Judging by the explosive and gritty trailer, the "Wars" part of "Star Wars" is about to take on a whole new meaning. Rogue One is the first standalone Star Wars film in the saga and centers around a band of Rebels recruited to infiltrate an Empire stronghold and heist the plans for the floating planet destroyer known as The Death Star. It takes place just before the events of Star Wars Episode IV: A New Hope, and the aforementioned Death Star plans are the very same ones Princess Leia is harboring and stores in R2-D2 at the beginning of the 1977 film.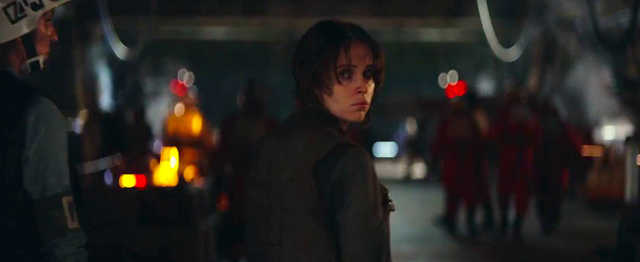 The ominous teaser begins by introducing us to our new heroine, Jyn Erso, played by Felicity Jones (The Amazing Spider-Man 2, The Theory of Everything), as she's led through a flawlessly recreated Yavin 4 Rebel base and meets with Alliance leader Mon Mothma (played by Caroline Blakiston in 1983's Episode VI: Return of The Jedi, played here by Genevieve O'Reilly, who also potrayed Mothma in a deleted scene from 2005's Episode III: Revenge of The Sith). With a rap sheet that includes "forgery of Imperial documents, possession of stolen property, aggravated assault and resisting arrest", we pretty much get the vibe that Jyn dabbles in some serious space criminality. Her badass response to hearing her charges though? "This is a rebellion, isn't it? I rebel."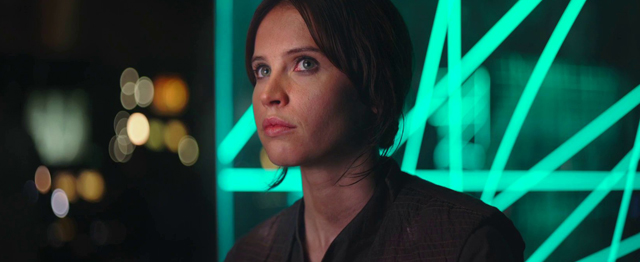 From there, we get a fast-paced sequence of Erso in action and classic Stormtrooper bodies being hurled through the air by a violent explosion.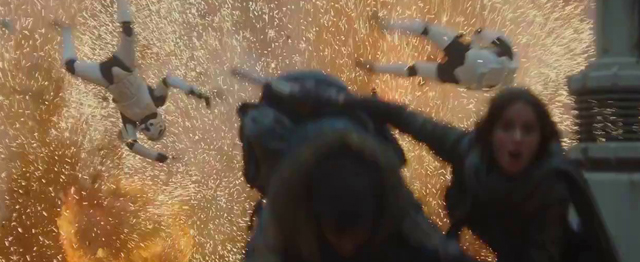 We then see what looks like the finishing touches being made on the construction of the Death Star, namely the installation of the giant laser focus that blows up defenseless planets, surrounded by looming and very familiar looking Star Destroyers.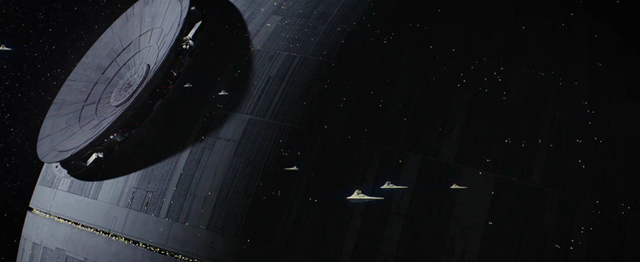 In a stunning shot, we get a glimpse of Ben Mendehlson's character, presumably an Imperial Moff (governor), white cape trailing in shallow water as he surveys the devastation in front of him; a war torn, burning landscape littered with dead Stormtroopers.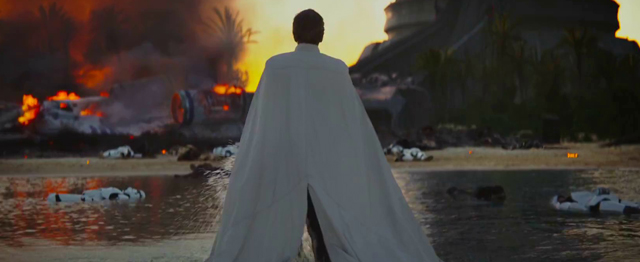 In one of the trailer's coolest sequences, we witness Donnie Yen's character beat the hell out of some more Stormtroopers with a staff, Samurai style. A pretty big departure from Lightsabers, but damn… it looks amazing.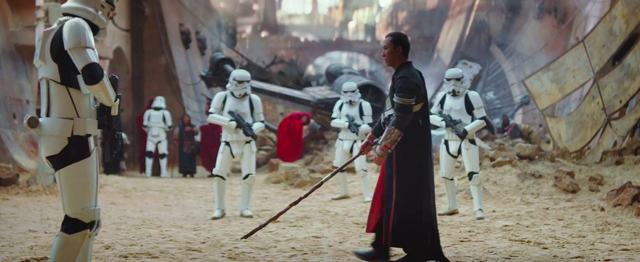 We also get to see a few badass Dark Stormtroopers, straight out of the video game Star Wars: Battlefront, on what looks to be some sort of new tropical planet.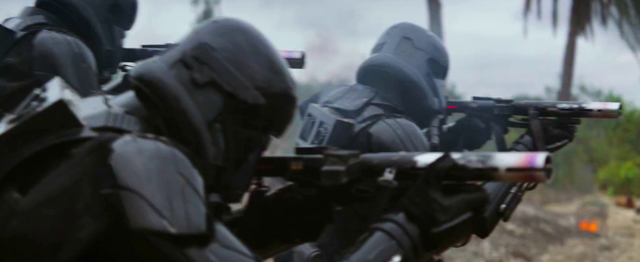 Then there's perhaps the most mysterious and intriguing shot in the teaser: A hooded figure kneeling in front of what can really only be described as a misty and glowing tube-like structure, accompanied by The Emperor's red cloaked Royal Guards from the OG trilogy's Return of The Jedi.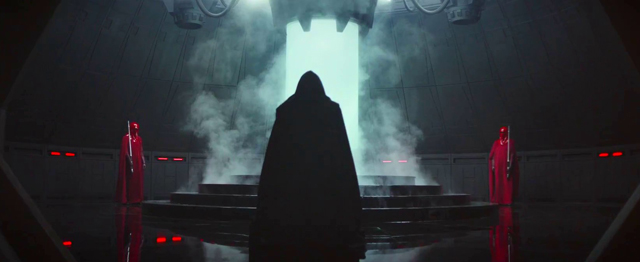 The trailer leaves off with Forrest Whittaker's character, who is yet to be identified but heavily rumored to be a Mandalorian bounty hunter much like fan favorite Boba Fett, seemingly speaking to Jyn Erso…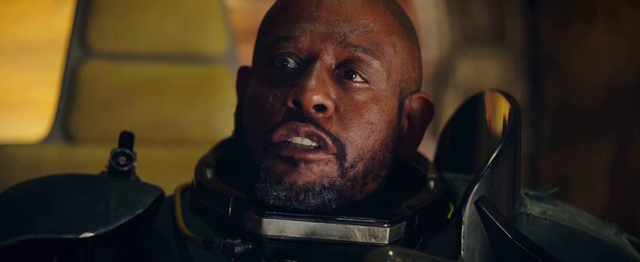 "What will you do if they catch you? What will you do if they break you? If you continue to fight, what will you become?", before culminating with one last epic shot of the film's heroine.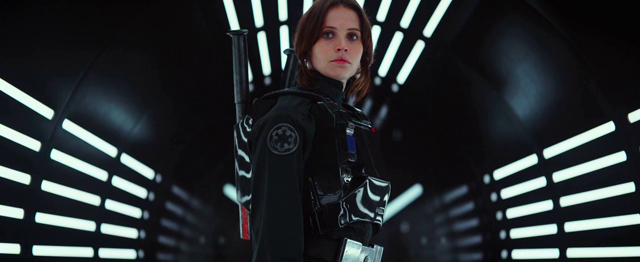 The first teaser for Rogue One definitely seems to capture the gritty and unpolished aesthetic of A New Hope, but also definitely looks to be much darker and, dare we say, more joyless than any Star Wars film that has come before it. So with that, we say let the hype officially begin! December cannot possibly come soon enough…
Rogue One: A Star Wars Story drops December 16, 2016. It's directed by Gareth Edwards (Godzilla) and stars Felicity Jones, Forrest Whittaker, Mads Mikkelson (Hannibal), Diego Luna (Milk, Elysium) Alan Tudyk (Maze Runner: The Scorch Trials), Ben Mendelsohn (The Dark Knight Rises, The Place Beyond The Pines), and Donnie Yen (Ip Man, Blade 2).