The actor's portrayal of Whitey Bulger is so absolutely frightening in this preview, even more so than the first teaser!
Johnny Depp's portrayal of Whitey Bulger sitting down with a six year old child is our second look at the upcoming movie "Black Mass"… and this look is even more terrifying than OUR VERY FIRST LOOK AT JOHNNY DEPP AS WHITEY BULGER!
"Black Mass" follows Depp's Whitey Bulger over the course of several decades as him and his family find themselves in the middle of one of the biggest FBI scandals of all time. The film has an amazing castt including Benedict Cumberbatch as Whitey's brother, Bill Bulger, Joel Edgerton as FBI Agent John Connolly, Kevin Bacon, Dakota Johnson, Juno Temple, Adam Scott, Corey Stoll, Peter Sarsgaard and more. Depp and director Scott Cooper did extensive research on Whitey Bulger to capture the character as true to life as possible, so it's bound to be an incredibly detailed documentation. "Black Mass" is scheduled to hit theaters September 18. Go see it. Or else.

Of course, we're HustleTweeting about "Black Mass" and you're more than welcome to join the conversation by following The Heyman Hustle on Twitter HERE! You can also post your thoughts on our Facebook page HERE! If you feel compelled to write us, please do so at HustleOnCrave (at) Gmail.com
BTW, we are kicking ass with our YouTube Channel which features such amazing videos as BRUTAL WWE MOVES: THE REVENGE … #HustleBootyTempTats SUPER MODEL OF THE YEAR ELLIE GONSALVES … BEHIND THE SCENES with BROCK LESNAR … MISSY HYATT's SEX CONFESSIONS … and never to be outdone, COCO DISCUSSES "THE STROKE!"

We are, indeed, on MySpace but we've neglected our account for years … and if you're looking for our Friendster account, GFY!
JOHNNY DEPP AS WHITEY BULGER IN "BLACK MASS"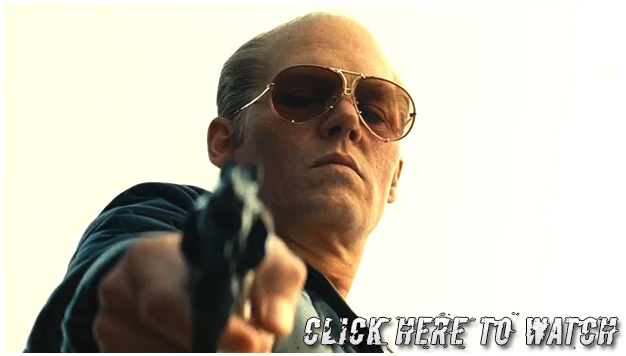 WE HERE AT THE HEYMAN HUSTLE HAVE ENSLAVED HIGHLY TRAINED
MONKEYS TO IGNORE THE FACT THEY ARE OVERWORKED AND UNDERPAID,
ALL IN THE NAME OF SCOURING THE WORLD WIDE WEB TO FIND THE FIFTEEN
MOST PROVOCATIVE STORIES ON THE INTERNET. ALL FOR YOU. NO ONE ELSE
BUT YOU. JUST YOU. AND ALL YOU NEED TO DO IS PICK WHICH PIC TO CLICK!