The UFC Light Heavyweight Champion Continues To Be Embroiled in Controversy!
The best 205 pounder in MMA, UFC Light Heavyweight Champion Jon Jones surprised almost everyone on Monday when he went on Facebook to thank his fans for their support, but then lash out at critics,labeling them "sickening" in the wake of his arrest on suspicion of drunken driving at 5:02 am Eastern Time on Saturday morning. Jones, the 24 year old sensation from Upstate New York crashed his Bentley into a utility pole in Binghamton, N.Y. No one in the car was seriously injured. And then Jones, for some unexplained reason, pulled the post down just as suddenly.

CLICK HERE TO READ OUR OWN HUSTLER DE TUTI HUSTLERS PAUL HEYMAN'S TAKE ON THE ENTIRE JON JONES CONTROVERSY!

CLICK HERE TO READ PART TWO OF OUR OWN HUSTLER DE TUTI HUSTERS PAUL HEYMAN'S TAKE ON THE JON JONES CONTROVERSY!

The transcript of Jones' statement on Facebook was surprisingly angry in some ways, and very apologetic in others. It's obvious Jones is going through quite the trying time.

Jones stated:

"Man I haven't added anyone new to my Facebook page in like three years and right now I'm so glad that I haven't. It has literally been sickening to have so many people try to kick me while I'm down. At the same time, I totally understand, I gave them the leeway to. I screwed up, big time. Just needed to say thank you to all you guys for being amazing friends/supporters.
Always having to deal with so many critics, haters and fickle mma fans, I almost forgot how strong of a home base I had (607 and people that knew me before I was a champion fighter). Although the hell that will come with this hasn't even started yet, I want you guys to know how much better you've all made me feel, not only about this situation but about life, everything. It's good to feel that people are there and care. With that being said, I felt I should apologize to you first.
I'm truly sorry to those of you that I may have embarrassed in any way, to those of you with kids that I may have let down. I will prove to them as well as to myself, that no matter what is happening in life, we can always work our way back and make things even better than before. Reading you guys uplifting comments was a great reminder for me to not give up on who I am or all the hateful people. I'm not gonna allow this situation to outweigh the positive. I love you guys right back and I promise to make things right. PS sorry about the terrible grammar : )"
Of course, we're HustleTweeting about UFC Light Heavyweight Champion Jon Jones' arrest, and you're more than welcome to join our HustleTweeters by following the Hustle on Twitter HERE or write to us directly at hustleoncrave@gmail.com Hey, have you checked out the Hustle's Ultra High Quality You Tube Channel, with exclusive videos featuring BROCK LESNAR'S "HERE COMES THE PAIN" … ICE-T AND COCO's SEX SECRETS … THE ULTIMATE WELTERWEIGHT BAD ASS NICK DIAZ … CONTROVERSIAL TEEN SENSATION TAYLOR MOMSEN … LEGENDARY MMA PIONEER FRANK SHAMROCK … THE WALKING RIOT MISSY HYATT … if you're not subscribing, you're missing something … and by the ways cheapos, it's FREE! Yes, absolutely 100 percent FREE! What are you waiting for? Check it out HERE!
By the way, we're also old school social networkers, so check out our interactive skills on Facebook HERE and even on MySpace HERE. If you're on Friendster, GFY … and have a pleasant tomorrow!
CHECK OUT UFC's JON JONES in 'THE CHAMP IS HERE!'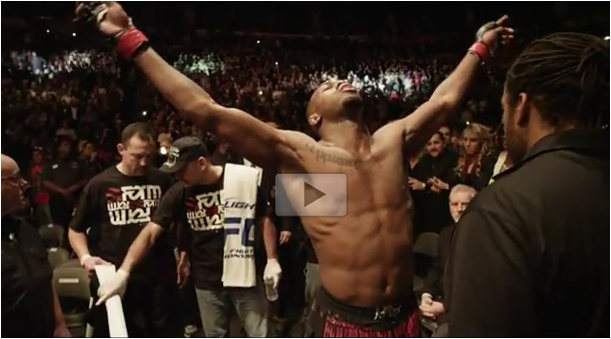 IT'S TIME FOR AN ALL NEW EDITION OF THE HOLLYWOOD CHARLIE
MEDIA WATCH, OUR DAILY TRAVEL ACROSS THE WORLD WIDE WEB.
OUR HIGHLY TRAINED MONKEYS HAVE PICKED OUT THE 15 WILDEST
STORIES FROM THE INTERNET FOR YOUR ASTUTE REVIEW. YOUR PART
IS VERY EASY. ALL YOU NEED TO DO IS PICK A PIC … AND CLICK!