No stranger to controversy, Koscheck ignites the flames of hatred by saying he hopes the AKA Gym "burns to the ground!"
Josh Koscheck is the featured star of the video preview for Nuvo TV's 'Fight Factory," which debuts August 15th at 10pm Eastern Time, and the controversial Kos wastes no time in creating some serious talk for the program. In the preview, Koscheck tells Jon Fitch that he hopes his former training camp, the highly-acclaimed American Kickboxing Academy in San Jose, California, "burns to the ground." Even for the outspoken Koscheck, this was a comment no one was prepared for. Koscheck left AKA after eight years to start his own gym, Dethrone Base Camp in his hometown of Fresno. Koscheck puts the blame on the angry breakup on one man, AKA founder and kickboxing coach Javier Mendez because the trainer "wanted to build his own fame off of us."
During his tirade, Koscheck lashes out, "I hope the gym burns to the ground," Koscheck said. "Is that bad?"
Fitch replies: "As long as I'm not in it."
"Hopefully nobody's in it," Koscheck says back. "Well, maybe one person (Mendez). If it burns down, I'm cool. We'll be good."
Koscheck is scheduled to face Jake Ellenberger in the co-main event of UFC 151 on September 1st, with the highly-anticipated Light Heavyweight Title Fight featuring champion Jon Jones defending the championship against the legendary Dan Henderson in the headliner.
CLICK HERE FOR GRUESOME PHOTOS OF JOSH KOSCHECK'S EYE AFTER HIS BLOODY AND VIOLENT ENCOUNTER WITH GEORGES ST-PIERRE!
CLICK HERE TO SEE "THE BADDEST MAN ON THE PLANET" MIKE TYSON TALK ABOUT UFC LIGHT HEAVYWEIGHT CHAMPION JON JONES' ARREST FOR DWI!
"Fight Factory" goes inside AKA and Koshcheck's new camp, and features Cain Velasquez, Daniel Cormier, Fitch and Koscheck. Of course, we're HustleTweeting about this new series, and you're more than welcome to join the conversation by following THE HEYMAN HUSTLE on Twitter HERE or write to us directly at hustleoncrave@gmail.com Hey, have you checked out the Hustle's Ultra High Quality You Tube Channel, with exclusive videos featuring OUR WORLD EXCLUSIVE WITH MIKE TYSON … BROCK LESNAR'S "HERE COMES THE PAIN" … ICE-T AND COCO's SEX SECRETS … TEEN SENSATION TAYLOR MOMSEN … UFC BAD BOY NICK DIAZ … THE WALKING RIOT MISSY HYATT if you're not subscribing, you're missing something … and by the ways cheapos, it's FREE! Yes, absolutely 100 percent FREE! What are you waiting for? Check it out HERE!
By the way, we're also old school social networkers, so check out our interactive skills on Facebook HERE and even on MySpace HERE. If you're on Friendster, GFY … and have a pleasant tomorrow!
CHECK OUT THE VIDEO PREVIEW FOR "FIGHT FACTORY" FEATURING
JOSH KOSCHECK'S COMMENTS ABOUT WANTING AKA TO BURN TO THE GROUND!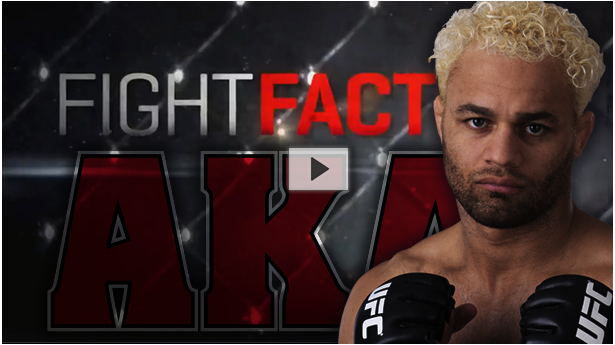 IT'S TIME FOR AN ALL NEW EDITION OF THE HOLLYWOOD CHARLIE
MEDIA WATCH, OUR DAILY TRAVEL ACROSS THE WORLD WIDE WEB.
OUR HIGHLY TRAINED MONKEYS HAVE PICKED OUT THE 15 WILDEST
STORIES FROM THE INTERNET FOR YOUR ASTUTE REVIEW. YOUR PART
IS VERY EASY. ALL YOU NEED TO DO IS PICK A PIC … AND CLICK!