A Pop Icon Lays It All On The Line For The World To See … and The Other One Cries on MTV!
When Justin Bieber broke down at the MTV Video Music Awards after singing "What Do You Mean" everyone started to speculate what the story was behind all those tears. Just a few days later, the Biebs explained himself, stating "I just wasn't expecting them to support me in the way that they did … last time I was at an award show, I was booed. I think I've worked so hard on this album. I've worked so hard at just becoming the man I want to become. Stepping into situations, you just can't help but feel judged. I was just feeling judged and wanting to win so badly and just wanting to do what I love so badly that I just put everything on the line. That's what's so special about the emotional moment at the end .. It was authentic, it was real. I was really just wanting it so bad."

While it was a raw emotional moment, was it as raw an uncensored as KANYE WEST'S EPIC RANT AND PRESIDENTIAL CAMPAIGN ANNOUNCEMENT? No, of course not! But it was epic enough to inspire Miranda Sings to belt out What Do You Mean, and history may no have to include her version along with his much like we all sing Frank Sinatra's version of "New York New York" when we know, deep down, Liza Minnelli did it better.

Of course, we're HustleTweeting about Miranda Sings, and you're more than welcome to join the conversation by following the Hustle on Twitter HERE or write to us directly at hustleoncrave@gmail.com Hey, have you checked out the Hustle's Ultra High Quality You Tube Channel, with exclusive videos featuring the #HUSTLEBOOTYTEMPTATS SUPERMODEL OF THE YEAR … OUR WORLD EXCLUSIVE WITH MIKE TYSON … BROCK LESNAR'S "HERE COMES THE PAIN" … ICE-T AND COCO's SEX SECRETS … MMA BAD BOY NICK DIAZ … the list goes on and on, so if you're not subscribing, you're missing something … and by the ways cheapos, it's FREE! Yes, absolutely 100 percent FREE! What are you waiting for? Check it out HERE
By the way, we're also old school social networkers, so check out our interactive skills on Facebook HERE and even on MySpace HERE. If you're on Friendster, GFY … and have a pleasant tomorrow!

MIRANDA SINGS "WHAT DO YOU MEAN"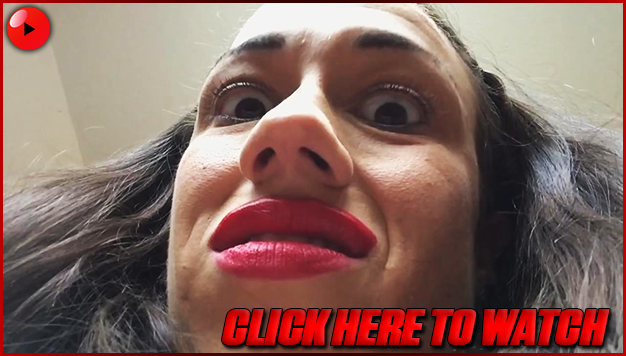 WE HERE AT THE HEYMAN HUSTLE HAVE ENSLAVED HIGHLY TRAINED
MONKEYS TO IGNORE THE FACT THEY ARE OVERWORKED AND UNDERPAID,
ALL IN THE NAME OF SCOURING THE WORLD WIDE WEB TO FIND THE FIFTEEN
MOST PROVOCATIVE STORIES ON THE INTERNET. ALL FOR YOU. NO ONE ELSE
BUT YOU. JUST YOU. AND ALL YOU NEED TO DO IS PICK WHICH PIC TO CLICK!