Official UFC 141 Weigh-In Results As Brock Lesnar Walks Off Stage Before Interview, and Nate Diaz is Embroiled in Yet Another Controversy!
We are just 26 hours away from the moment UFC 141 goes live on pay per view, and less than 24 hours away from when the show itself officially begins. This show is in the weird position of having the number one pay per view attraction in all of UFC (Brock Lesnar) in the main event, and yet lots of concern from within UFC / Zuffa because of the unusual Friday Night pay per view airing.
Former UFC Heavyweight Champion Brock Lesnar's return to the Octagon is against Alistair Overeem, the man who was never defeated for the StrikeForce Heavyweight Championship, who will be making his long-awaited UFC debut.
Tonight, the fighters all got weighed for the event, and the evening was not without controversy.
Facebook 6:50pm ET / 3:50pm PT
Manny Gamburyan (146) vs. Diego Nunes (145)
Luis Ramos (171) vs. Matt Riddle (170)
Efrain Escudero (155) vs. Jacob Volkmann (155)
Sean Pierson (171) vs. Dong Hyun Kim (171)
Spike TV 9pm ET / 6pm PT
Danny Castillo (156) vs. Anthony Njokuani (154)
Ross Pearson (145) vs. Junior Assuncao (145)
UFC 141 Pay Per View Fights 10pm ET / 7pm PT
Jim Hettes (145) vs. Nam Phan (146)
Vladimir Matyushenko (205) vs. Alexander Gustafsson (203)
Jon Fitch (171) vs. Johny Hendricks (170)
Donald Cerrone (156) vs. Nate Diaz (156, down from 157 at weigh-in)
Brock Lesnar (266) vs. Alistair Overeem (263)
CLICK HERE TO ORDER YOUR COPY OF BROCK LESNAR'S AUTOBIOGRAPHY "DEATH CLUTCH," CO-WRITTEN BY OUR OWN HUSTLER DE TUTI HUSTLERS PAUL HEYMAN!
CLICK HERE TO SEE THE INFAMOUS NICK DIAZ ON "THE HEYMAN HUSTLE!"
Nate Diaz originally weighed in at 157 pounds, and was forced to cut one pound in weight. Cerrone, wearing that cowboy hat again, said it didin't matter and was willing to fight Diaz at any weight. One hour later, UFC announced Diaz had made weight.
Brock, who has been in an increasingly surly mood all week, didn't wait for his interview with Joe Rogan and simply walked off stage after the stare down with Overeem.
Of course, we're HustleTweeting about Brock vs Overeem and UFC 141, so please accept our invitation to join the conversation by following THE HEYMAN HUSTLE on Twitter HERE or write to us directly at hustleoncrave@gmail.com Hey, have you checked out the Hustle's Ultra High Quality You Tube Channel, with exclusive videos featuring BROCK LESNAR'S "HERE COMES THE PAIN" … ICE-T AND COCO's SEX SECRETS … THE ULTIMATE WELTERWEIGHT BAD ASS NICK DIAZ … CONTROVERSIAL TEEN SENSATION TAYLOR MOMSEN … LEGENDARY MMA PIONEER FRANK SHAMROCK … THE WALKING RIOT MISSY HYATT … if you're not subscribing, you're missing something … and by the ways cheapos, it's FREE! Yes, absolutely 100 percent FREE! What are you waiting for? Check it out HERE!
By the way, we're also old school social networkers, so check out our interactive skills on Facebook HERE and even on MySpace HERE. If you're on Friendster, GFY … and have a pleasant tomorrow!
CHECK OUT THIS VIDEO!
OUR OWN HUSTLER DE TUTI HUSTLERS PAUL HEYMAN INTERVIEWS
UFC 141 MAIN EVENTER BROCK LESNAR FOR THE 1st TIME IN 7 YEARS!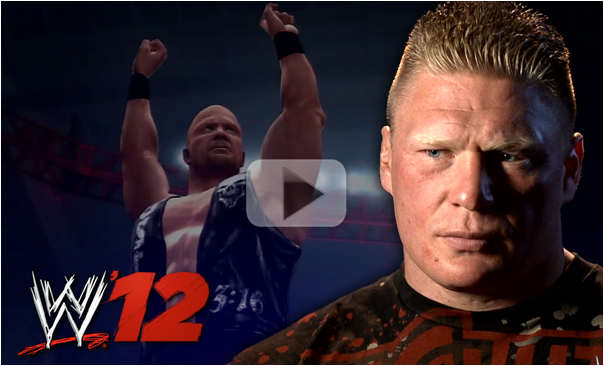 THE HEYMAN HUSTLE'S VERY OWN TRAINED MONKEYS ARE PROUD
TO PRESENT THE TOP 15 STORIES OF THE DAY, ALL CONVENIENTLY
LINKED HERE FOR YOUR REVIEW. NO NEED TO SURF THE WEB, WE
DID ALL THE HARD WORK FOR YOU. JUST PICK A PIC AND CLICK!