The Late Night Talk Show Wars are heating up even more, as David Letterman tried to explain to his audience the real story behind the huge mess at NBC.
While our own Hustler De Tuti Hustlers PAUL HEYMAN EXPLAINED TO THE READERS OF THE HEYMAN HUSTLE THE REAL STORY BEHIND THE MONDAY NIGHT WRESTLING WARS 2010, Good ol' Dave tried to take his audience down a similar path with his opinion on what really went down at NBC.

Of course, Dave has been quite vocal about the insanity going on over The Tonight Show, as he aired a PARODY OF JAY LENO'S BUSINESS TACTICS just the other night. So now Jay "Big Jaw" Leno (as Dave has been calling him) is in the position of either ignoring Letterman's taunts, or firing back.

Either way, expect a lot more from Dave.
THE BRILLIANCE OF DAVID LETTERMAN
IS ONLY ONE CLICK AWAY!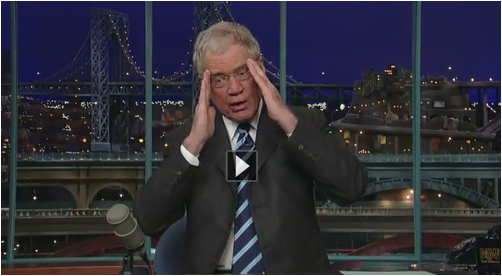 ---
PICK A PIC AND CLICK! WE HERE AT THE HEYMAN HUSTLE
THINK OUR EXTRAORDINARY TEAM OF TRAINED MONKEYS
SHOULD COLLECTIVELY HOST THE TONIGHT SHOW ON NBC
AFTER ALL THIS LENO-CONAN CONTROVERSY SHAKES OUT.
SO, SURF THE WEB, ALL FROM ONE UBER-CONVENIENT PAGE!