"This is an extraordinary piece of work!"
THE HEYMAN HUSTLE was given a private screening of "Listen To Me Marlon" and there isn't a star system nor a number of thumbs we can point up to describe just how magnificent this documentary truly is. Shown to us in the house of a former close friend of Brando's in the Hollywood Hills, the friend, who had access to Brando for the last 15 years of the actor's life, stated "This is an extraordinary piece of work!"
"This is not the story of Brando as the world saw him," our host informed us. "This is the first time I've seen a documentary on Marlon that captures how he saw himself!"
Written, directed and edited by Stevan Riley, "Listen to Me Marlon" takes hundreds of hours of audio recordings the actor made over the course of his lifetime, and plays those very tapes to the public for the first time ever.
Varying from expansive ruminations on acting and life to thoughts on specific roles and even including attempts at self-hypnosis (one of which gives the film its title), "Listen to Me Marlon" reveals Brando to be almost painfully sensitive and self-aware, a man with a questioning intelligence who could be piercingly candid about his life and work.
Added into the mix, in addition to a wide selection of clips from more than a dozen of the actor's films, is a fascinating collage of home movies, newsreels and TV interviews. We get to see color footage of Brando touching up his own makeup on the set of "On the Waterfront" and an obviously painful 1955 appearance with his father on the Edward R. Murrow-hosted "Person to Person."
A revelatory, strikingly emotional look at a complex, troubled, enormously gifted man, "Listen to Me Marlon" is not told in strict chronological order. It begins with perhaps the most devastating event in the actor's life, the killing of daughter Cheyenne's boyfriend by Brando's son, Christian.
"Misery has come to my house," Brando says in a soul-on-his-sleeve public statement. "It's been a struggle to try to preserve sanity and a sense of reality that's been taken away from you by success."
"Listen to Me Marlon" offers proof, despite occasional outbursts to the contrary, of how much Brando cared about acting, how seriously he took it, how consumed he was by the mechanics of getting it right. Brando has his Moments of Messiah complex, too. such as the scene in which he speaks of wanting to "change the motion picture to something nearer the truth," describes living with paralyzed war veterans for three weeks to nail down the nuances of his performance in "The Men" and talks admiringly of ballerina Galina Ulanova, who said, "If I could dance for one minute perfectly, that is all I'd ever ask."
And of course there's Brando the Rebel. His ambivalence and cynicism about his profession, especially as time went on, also gets its fair share of screen time. He says acting is lying for a living, proclaims he could have been a con man and insists "there are no artists, there is no art. It's money, money, money. If you think it's about something else you're going to be bruised."
Again and again, he returns to his miserable childhood, to his brutish father and the alcoholic mother who died when he was young. "If you've never been loved, you don't know what it is," he says, and when one of his children is born he swears: "My father is never going to come near that child because of the damage he did to me."
Specific films that Brando deals with include "Mutiny on the Bounty," a horrible experience despite his lifelong love of Tahiti, and "Last Tango in Paris," where he felt betrayed because director Bernardo Bertolucci made use of elements from his own life.
Attention is also paid to Brando's passion for the civil rights movement and the plight of American Indians. "I've always hated people trampling on other people," he states matter-of-factly but at the same time with great passion.
Toward the end, the actor came to see himself as "someone who has taken too many punches. I don't want to be hit anymore." And yet he did seem to find a kind of peace about his profession. "Acting is just making things up," he says, "but that's OK."
We're listening to you, Marlon. We're listening with open ears!
Of course, we're HustleTweeting about "Listen To Me Marlon" and you're more than welcome to join the conversation by following the Hustle on Twitter HERE or write to us directly at hustleoncrave@gmail.com Hey, have you checked out the Hustle's Ultra High Quality You Tube Channel, with exclusive videos featuring the #HUSTLEBOOTYTEMPTATS SUPERMODEL OF THE YEAR … OUR WORLD EXCLUSIVE WITH MIKE TYSON … BROCK LESNAR'S "HERE COMES THE PAIN" … ICE-T AND COCO's SEX SECRETS … MMA BAD BOY NICK DIAZ … the list goes on and on, so if you're not subscribing, you're missing something … and by the ways cheapos, it's FREE! Yes, absolutely 100 percent FREE! What are you waiting for? Check it out HERE
By the way, we're also old school social networkers, so check out our interactive skills on Facebook HERE and even on MySpace HERE. If you're on Friendster, GFY … and have a pleasant tomorrow!

CHECK OUT THE TRAILER FOR "LISTEN TO ME MARLON!"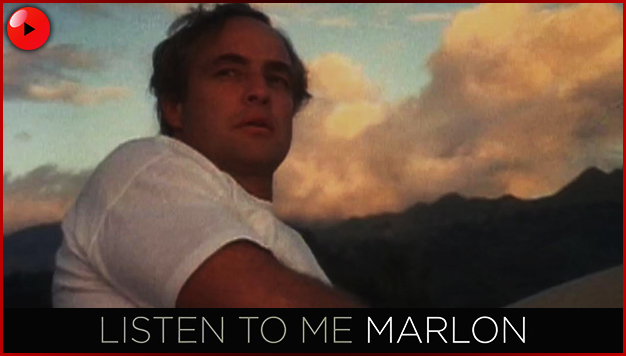 WE HERE AT THE HEYMAN HUSTLE HAVE ENSLAVED HIGHLY TRAINED
MONKEYS TO IGNORE THE FACT THEY ARE OVERWORKED AND UNDERPAID,
ALL IN THE NAME OF SCOURING THE WORLD WIDE WEB TO FIND THE FIFTEEN
MOST PROVOCATIVE STORIES ON THE INTERNET. ALL FOR YOU. NO ONE ELSE
BUT YOU. JUST YOU. AND ALL YOU NEED TO DO IS PICK WHICH PIC TO CLICK!