Georges St Pierre, Nick Diaz, Dana White, Johny Hendricks, and Carlos Condit all scheduled to appear!
THE HEYMAN HUSTLE is proud to present the UFC 158 post-fight press conference live from the Bell Centre in Montreal. The video stream should go live at 1:30 AM Eastern Time this evening. If you missed the event, you certainly missed out on a most exciting night of action inside the Octagon.
At the end of his fight, Nick Diaz once again discussed retirement. It is unknown what Diaz's next move will be, and it is unknown if he's going to show up for the post-fight press conference. Diaz is a most controversial figure in UFC, and his comments to Joe Rogan after the fight are reminiscent of his comments after his decision loss to Carlos Condit. What will Diaz say? Will he even be there? What is GSP's take on the situation? Will he fight Anderson Silva? What is his take on Johny Hendricks, clearly his next challenger? We'll find out live … now! We've been HustleTweeting all night long, with our very own Hustler De Tuti Hustlers Paul Heyman live and interactive with our readers. You can still discuss the fight on the Hustle Twitter page HERE … We're also discussing the top fights on Facebook, and you're invited to post your opinions on GSP vs Diaz, and Hendricks vs Condit HERE … you can send your emails to HustleOnCrave@gmail.com … We will have a full update on the post-fight press conference later this evening!
LIVE STREAMING OF THE UFC 158 POST-FIGHT PRESS CONFERENCE!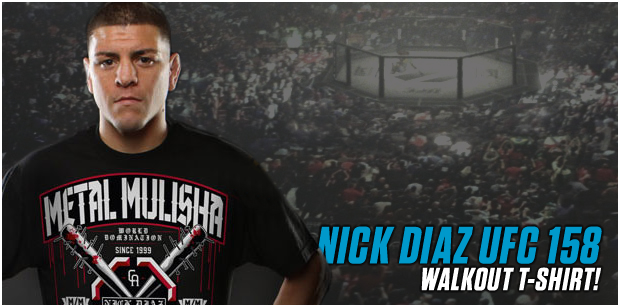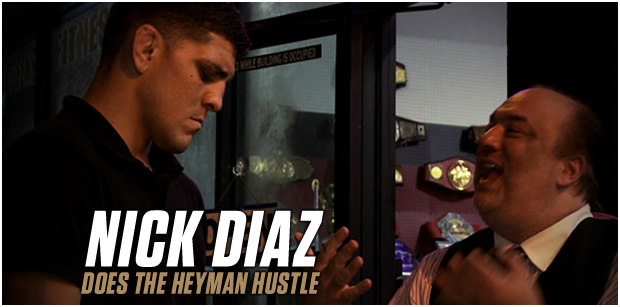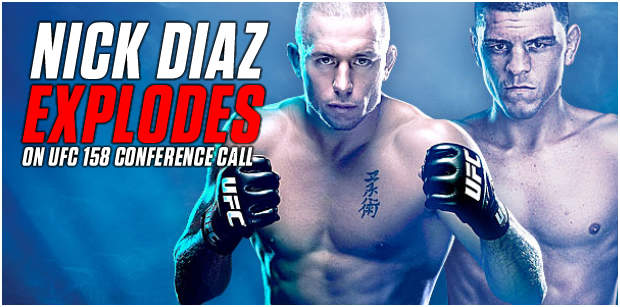 WE HERE AT THE HEYMAN HUSTLE HAVE ENSLAVED HIGHLY TRAINED
MONKEYS TO IGNORE THE FACT THEY ARE OVERWORKED AND UNDERPAID,
ALL IN THE NAME OF SCOURING THE WORLD WIDE WEB TO FIND THE FIFTEEN
MOST PROVOCATIVE STORIES ON THE INTERNET. ALL FOR YOU. NO ONE ELSE
BUT YOU. JUST YOU. AND ALL YOU NEED TO DO IS PICK WHICH PIC TO CLICK!