… and makes her stand-up comedy debut!
Madonna appeared on The Tonight Show with Jimmy Fallon on Thursday night, and reports are that her album sales, which were lagging (see our detailed report HERE) are now through the roof. Much like MEGHAN TRAINOR and others, Madonna performed with Fallon and The Roots for one of their famous "Classroom Instruments" performances. The song was The Material Girl's 1983 classic track "Holiday".
It's hard to tell if Madonna actually "got the joke" or didn't know how to react to the bizarre circumstance (some think it's demeaning to the song, others like Trainor belt out a fantastic version). Later in the show, Madonna made her debut as a stand up comedian. We'll let you tell us which routine is funnier. And you can tell us right now by joining the conversation with our HustleTweeters on Twitter HERE! You can also post your thoughts on our Facebook page HERE! If you feel compelled to write us, please do so at HustleOnCrave (at) Gmail.com
BTW, we are kicking ass with our YouTube Channel which features such amazing videos as BRUTAL WWE MOVES: THE REVENGE … #HustleBootyTempTats SUPER MODEL OF THE YEAR ELLIE GONSALVES … BEHIND THE SCENES with BROCK LESNAR … MISSY HYATT's SEX CONFESSIONS … and never to be outdone, COCO DISCUSSES "THE STROKE!"

We are, indeed, on MySpace but we've neglected our account for years … and if you're looking for our Friendster account, GFY!

MADONNA'S "HOLIDAY!"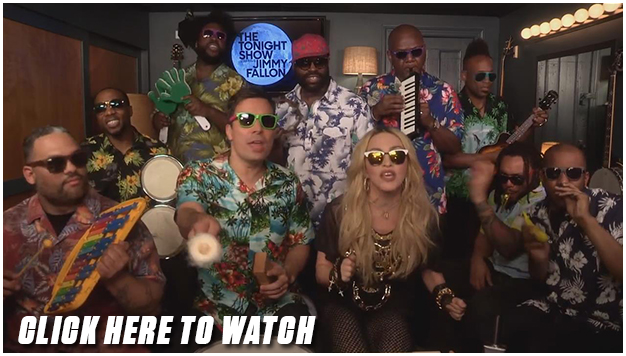 MADONNA DOES STAND-UP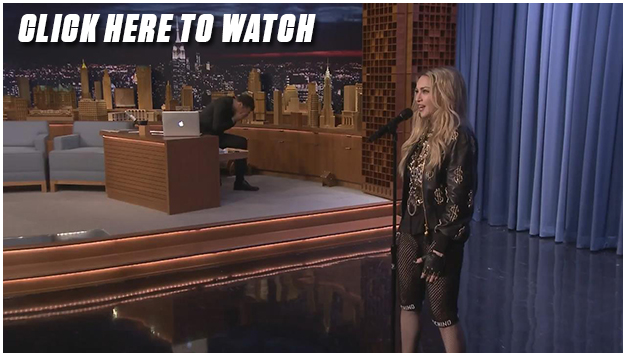 WE HERE AT THE HEYMAN HUSTLE HAVE ENSLAVED HIGHLY TRAINED
MONKEYS TO IGNORE THE FACT THEY ARE OVERWORKED AND UNDERPAID,
ALL IN THE NAME OF SCOURING THE WORLD WIDE WEB TO FIND THE FIFTEEN
MOST PROVOCATIVE STORIES ON THE INTERNET. ALL FOR YOU. NO ONE ELSE
BUT YOU. JUST YOU. AND ALL YOU NEED TO DO IS PICK WHICH PIC TO CLICK!