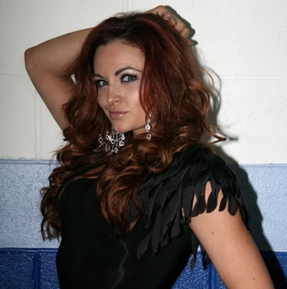 The most famous resident in the history of Ottawa, Illinois went home for a few days last week, as former WWE Diva / current HDNet MMA Interviewer / Celebrity Apprentice standout / Playboy Cover Girl / (jeesh, how many careers can one resume boast?) Maria Kanellis hit Chicagoland after being seen at a host of high profile events in her adopted new hometown of Hollywood. The radical redhead even made a rare post-WWE wrestling appearance at the PCW show in Chicago, where our own Bob Mulrenin snapped these exclusive photographs.
CLICK ON THE PICS BELOW TO SEE THE ENTIRE GALLERY OF
EXCLUSIVE PHOTOS FEATURING THE GORGEOUS MARIA KANELLIS!

THE HEYMAN HUSTLE'S VERY OWN TRAINED MONKEYS ARE PROUD
TO PRESENT THE TOP 15 STORIES OF THE DAY, ALL CONVENIENTLY
LINKED HERE FOR YOUR REVIEW. NO NEED TO SURF THE WEB, WE
DID ALL THE HARD WORK FOR YOU. JUST PICK A PIC AND CLICK!