Man, there's a lotta money floating around in Macao!
Martin Scorcese has famously collaborated with Robert De Niro … and has recently directed Leo DiCaprio's finest performances as well. The trip, however, have never worked on the same project together. Well, not until now.

And while it's a "film," it's not really a "film." Or a "movie." Kinda.

You see, the "film" is actually an advertisement promoting the launch of two new Asian casinos: Studio City in Macau and City of Dreams in Manila. A trailer for the short film titled "The Audition" was released online this week and finds De Niro and DiCaprio arriving at the Studio City casino in Macau vying for the same part in a Scorsese film. The two actors square off in a tense, but comical, stare-down with the Oscar-winning director caught in the middle. Brad Pitt will also star in the short, although an image of him makes a small cameo in the trailer. The short was written by Terrence Winter (The Wolf of Wall Street), and was produced by Brett Ratner.

Of course, we're HustleTweeting about Martin Scorcese's casino commercials, and you're more than welcome to join the conversation by following the Hustle on Twitter HERE or write to us directly at hustleoncrave@gmail.com Hey, have you checked out the Hustle's Ultra High Quality You Tube Channel, with exclusive videos featuring OUR WORLD EXCLUSIVE WITH MIKE TYSON … BROCK LESNAR'S "HERE COMES THE PAIN" … ICE-T AND COCO's SEX SECRETS … MMA BAD BOY NICK DIAZ … the list goes on and on, so if you're not subscribing, you're missing something … and by the ways cheapos, it's FREE! Yes, absolutely 100 percent FREE! What are you waiting for? Check it out HERE!
By the way, we're also old school social networkers, so check out our interactive skills on Facebook HERE and even on MySpace HERE. If you're on Friendster, GFY … and have a pleasant tomorrow!
De NIRO vs DiCAPRIO … AND SCORCESE IS THE REFEREE!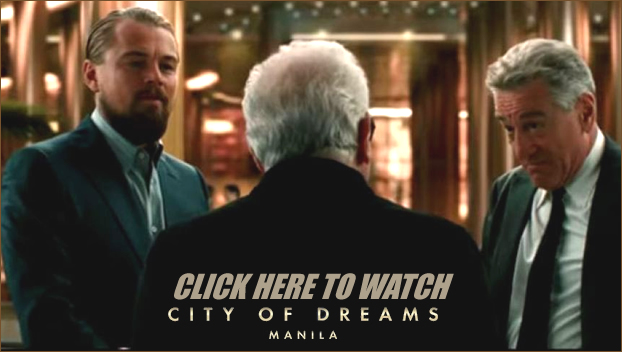 WE HERE AT THE HEYMAN HUSTLE HAVE ENSLAVED HIGHLY TRAINED
MONKEYS TO IGNORE THE FACT THEY ARE OVERWORKED AND UNDERPAID,
ALL IN THE NAME OF SCOURING THE WORLD WIDE WEB TO FIND THE FIFTEEN
MOST PROVOCATIVE STORIES ON THE INTERNET. ALL FOR YOU. NO ONE ELSE
BUT YOU. JUST YOU. AND ALL YOU NEED TO DO IS PICK WHICH PIC TO CLICK!