El Nino and The Punk Will Collide For The Third Time at The HP Pavilion!
Gilbert Melendez and Josh Thomson will go at it again, as earlier today Strikeforce announced the two will meet in a trilogy match on May 19th HP Pavilion in San Jose, California with Melendez's Lightweight Championship on the line.
Thomson beat Melendez for the Lightweight Title in 2008 via unanimous decision, but El Nino stormed his way back to the championship when he defeated Thomson, also via unanimous decision, in a thrilling 2009 rematch.
The Lightweight clash will support the Josh Barnett vs Daniel Cormier contest set for the finals of the Strikeforce Heavyweight Grand Prix. That fight will be the end of era, as it will be the final Heavyweight fight in Strikeforce. All Heavyweights now compete in UFC.
Barnett-Cormier represents the last heavyweight bout under the Strikeforce banner. Former Strikeforce heavyweights now compete in UFC.
Melendez is riding one hell of a wave, a six-fight winning streak with a professional record of 20-2. Thomson, who handed Melendez his last defeat, earned the title shot with a unanimous decision over KJ Noons on March 3rd, elevating his record to 19-4 with one no contest.
Of course, we're HustleTweeting about Gilbert Melendez vs Josh Thomson, and you're more than welcome to join the conversation by following THE HEYMAN HUSTLE on Twitter HERE or write to us directly at hustleoncrave@gmail.com Hey, have you checked out the Hustle's Ultra High Quality You Tube Channel, with exclusive videos featuring BROCK LESNAR'S "HERE COMES THE PAIN" … ICE-T AND COCO's SEX SECRETS … THE ULTIMATE WELTERWEIGHT BAD ASS NICK DIAZ … CONTROVERSIAL TEEN SENSATION TAYLOR MOMSEN … LEGENDARY MMA PIONEER FRANK SHAMROCK … THE WALKING RIOT MISSY HYATT … if you're not subscribing, you're missing something … and by the ways cheapos, it's FREE! Yes, absolutely 100 percent FREE! What are you waiting for? Check it out HERE!
By the way, we're also old school social networkers, so check out our interactive skills on Facebook HERE and even on MySpace HERE. If you're on Friendster, GFY … and have a pleasant tomorrow!
THE LOOKING4LARRY AGENCY PRESENTS GILBERT MELENDEZ IN "EL NINO!"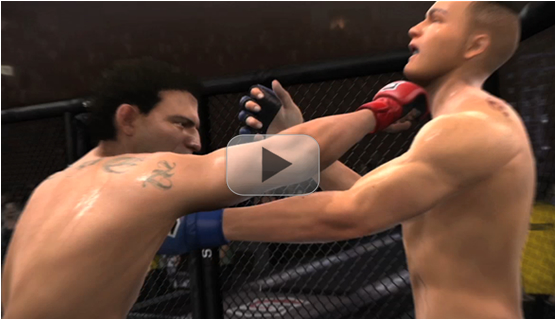 IT'S TIME FOR AN ALL NEW EDITION OF THE HOLLYWOOD CHARLIE
MEDIA WATCH, OUR DAILY TRAVEL ACROSS THE WORLD WIDE WEB.
OUR HIGHLY TRAINED MONKEYS HAVE PICKED OUT THE 15 WILDEST
STORIES FROM THE INTERNET FOR YOUR ASTUTE REVIEW. YOUR PART
IS VERY EASY. ALL YOU NEED TO DO IS PICK A PIC … AND CLICK!