The Baddest Man on The Planet Teases A Return to the Ring in His Newest Video Installment From The Looking4Larry Agency!
On Friday, the sports world was shocked when THE HEYMAN HUSTLE YouTube Channel debuted MIKE TYSON: "I'M GETTING BACK INTO THE RING!" The story raised eyebrows on a global basis, as the controversial former Undisputed Heavyweight Boxing Champion of the World was seen getting his hands taped up, and vowing not only a return to the ring, but to be "splendid!"
Now, part two of the Tyson video series has been released, and once again Tyson is causing controversy all over the world with his statement "This time, no more Mr Nice Guy!"
Of course, we're HustleTweeting about the Mike Tyson video, and you're more than welcome to join the conversation by following THE HEYMAN HUSTLE on Twitter HERE or write to us directly at hustleoncrave@gmail.com Hey, have you checked out the Hustle's Ultra High Quality You Tube Channel, with exclusive videos featuring BROCK LESNAR'S "HERE COMES THE PAIN" … ICE-T AND COCO's SEX SECRETS … THE ULTIMATE WELTERWEIGHT BAD ASS NICK DIAZ … CONTROVERSIAL TEEN SENSATION TAYLOR MOMSEN … LEGENDARY MMA PIONEER FRANK SHAMROCK … THE WALKING RIOT MISSY HYATT … if you're not subscribing, you're missing something … and by the ways cheapos, it's FREE! Yes, absolutely 100 percent FREE! What are you waiting for? Check it out HERE!
By the way, we're also old school social networkers, so check out our interactive skills on Facebook HERE and even on MySpace HERE. If you're on Friendster, GFY … and have a pleasant tomorrow!
CHECK OUT THE LOOKING4LARRY AGENCY'S WORLD EXCLUSIVE
PRESENTATION OF MIKE TYSON: "NO MORE MR NICE GUY"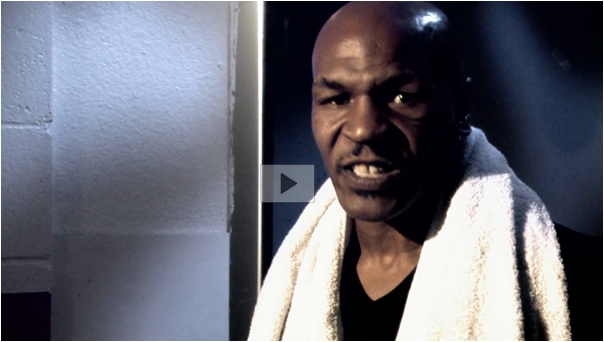 IT'S TIME FOR AN ALL NEW EDITION OF THE HOLLYWOOD CHARLIE
MEDIA WATCH, OUR DAILY TRAVEL ACROSS THE WORLD WIDE WEB.
OUR HIGHLY TRAINED MONKEYS HAVE PICKED OUT THE 15 WILDEST
STORIES FROM THE INTERNET FOR YOUR ASTUTE REVIEW. YOUR PART
IS VERY EASY. ALL YOU NEED TO DO IS PICK A PIC … AND CLICK!