Our Own Hustler De Tuti Hustlers Paul Heyman Produces The Hottest Viral Campaign of The Summer!
Mike Tyson is returning to the ring, and this time he's controllable … BY YOU!
The Baddest Man on The Planet is the subject of the hottest viral marketing campaign of the summer, as THE LOOKING4LARRY AGENCY (parent company of THE HEYMAN HUSTLE) presented MIKE TYSON: I'M GETTING BACK INTO THE RING, which was followed by MIKE TYSON: NO MORE MR NICE GUY and today's release of all three videos together.
"As one of the most dominant champions in boxing history and one of the most memorable guests to ever be featured on WWE programming, Mike Tyson led an incredible revolution that changed the way fans perceive the sport," said Sean Ratcliffe, Vice President, Global Brand Management, THQ. "He was a tremendous addition to the 'Attitude Era' and is certain to attract a wide variety of fans to 'live the revolution' offered in WWE '13."
Tyson made headlines with WWE in early 1998 as part of the company's "Attitude Era," a time period prominently featured in WWE '13 through a brand new single-player campaign. In pro wrestling terms, he is best remembered for his appearances leading up to and at WrestleMania XIV, where he was recruited by D-Generation X (Dx) to serve as a ringside enforcer during the main event match between Dx member Shawn Michaels and Stone Cold Steve Austin for the WWE Championship. Tyson, sporting a sleeveless Dx t-shirt and black jeans – the same look as his playable character in the upcoming VIDEO game – interfered in the match, allowing Austin to secure the victory and ultimately abandoning his presumed alliance with the renegade faction. "Iron" Mike then returned to WWE on January 11, 2010 as a guest host on Monday Night Raw and was inducted into the WWE Hall of Fame on April 2, 2012.
The living boxing legend and former undisputed heavyweight champion of the world will be available as an exclusive playable character for consumers who pre-order the videogame at any participating retailer in the United States or Canada for the Xbox 360, PlayStation 3 , or Wii.
CLICK HERE TO PRE-ORDER #WWE13 FEATURING IRON MIKE TYSON NOW!
Of course, we're HustleTweeting about THE LOOKING4LARRY AGENCY's Iron Mike Tyson – WWE 13 viral video campaign, and you're more than welcome to join the conversation by following THE HEYMAN HUSTLE on Twitter HERE or write to us directly at hustleoncrave@gmail.com Hey, have you checked out the Hustle's Ultra High Quality You Tube Channel, with exclusive videos featuring BROCK LESNAR'S "HERE COMES THE PAIN" … ICE-T AND COCO's SEX SECRETS … THE ULTIMATE WELTERWEIGHT BAD ASS NICK DIAZ … CONTROVERSIAL TEEN SENSATION TAYLOR MOMSEN … LEGENDARY MMA PIONEER FRANK SHAMROCK … THE WALKING RIOT MISSY HYATT … if you're not subscribing, you're missing something … and by the ways cheapos, it's FREE! Yes, absolutely 100 percent FREE! What are you waiting for? Check it out HERE!
By the way, we're also old school social networkers, so check out our interactive skills on Facebook HERE and even on MySpace HERE. If you're on Friendster, GFY … and have a pleasant tomorrow!
CHECK OUT THE ENTIRE COMMERCIAL FOR MIKE TYSON IN WWE 13!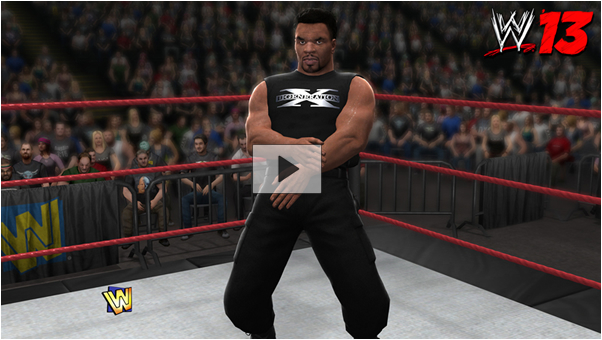 IT'S TIME FOR AN ALL NEW EDITION OF THE HOLLYWOOD CHARLIE
MEDIA WATCH, OUR DAILY TRAVEL ACROSS THE WORLD WIDE WEB.
OUR HIGHLY TRAINED MONKEYS HAVE PICKED OUT THE 15 WILDEST
STORIES FROM THE INTERNET FOR YOUR ASTUTE REVIEW. YOUR PART
IS VERY EASY. ALL YOU NEED TO DO IS PICK A PIC … AND CLICK!