Miley Goes Wild Before Inducting The Blackheart Runaway Into The Rock n Roll Hall of Fame!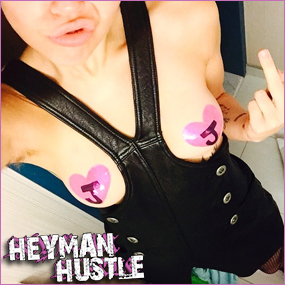 Miley Goes Wild Before Inducting The Blackheart Runaway Into The Rock n Roll Hall of Fame!
Miley Cyrus is inductng the Queen of Rock n' Roll, Joan Jett into the 2015 Rock and Roll Hall of Fame tonight, and she made sure everyone knew via Instagram.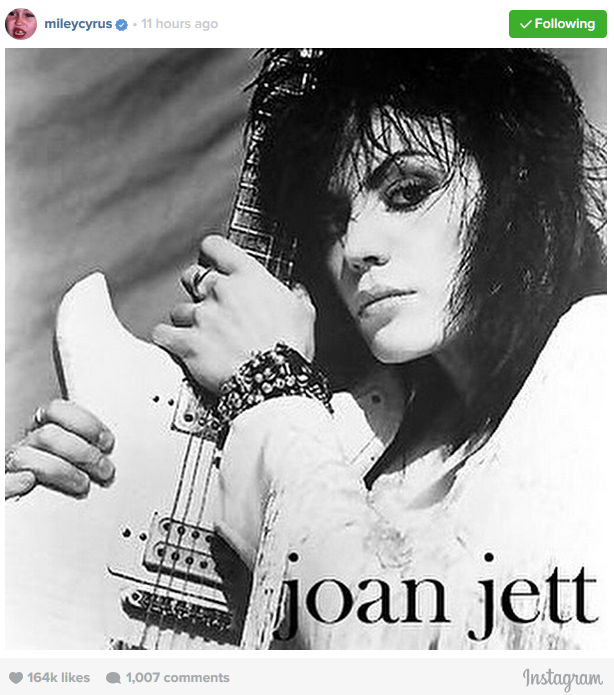 We all know how Miley loves posting photos with her nipple pasties, and today she has her's customized for tonight's festivited! Now that's how you pay tribute to the Queen of Rock n' Roll!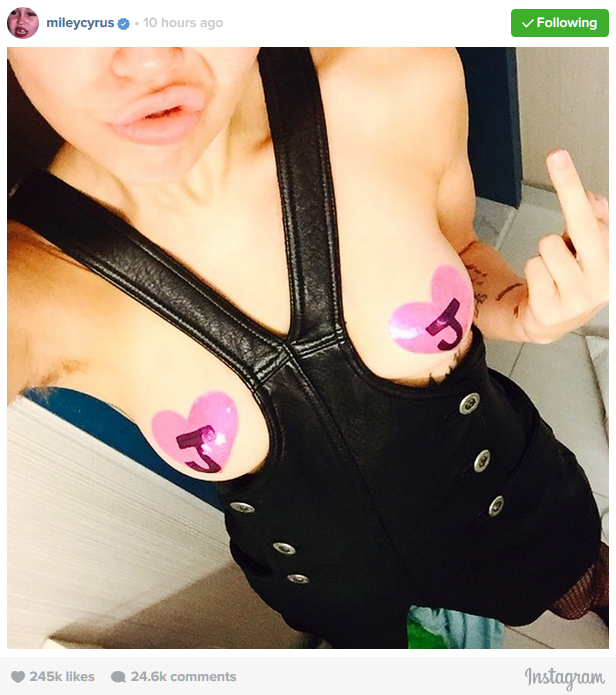 The former Disney star and singer of "Wrecking Ball" made sure to remind us that she's 4/20 friendly with just 3 numbers. What time is it?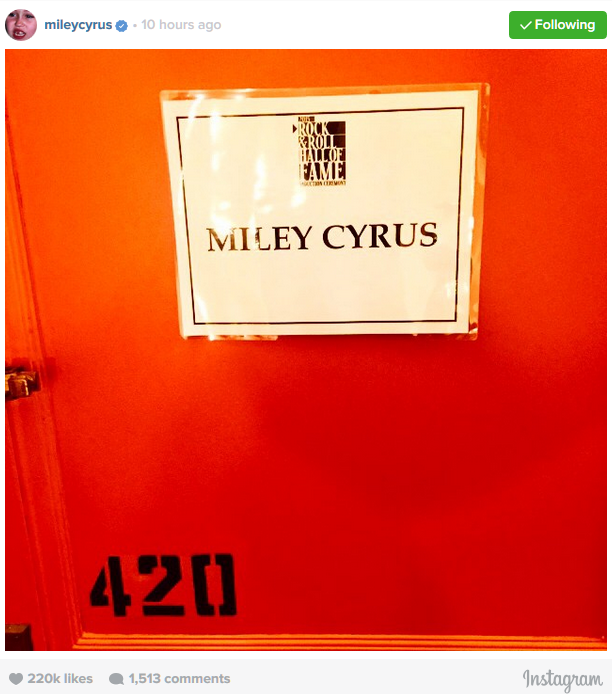 If Rock n' Roll taught us anything, it's that rules are meant to be broken.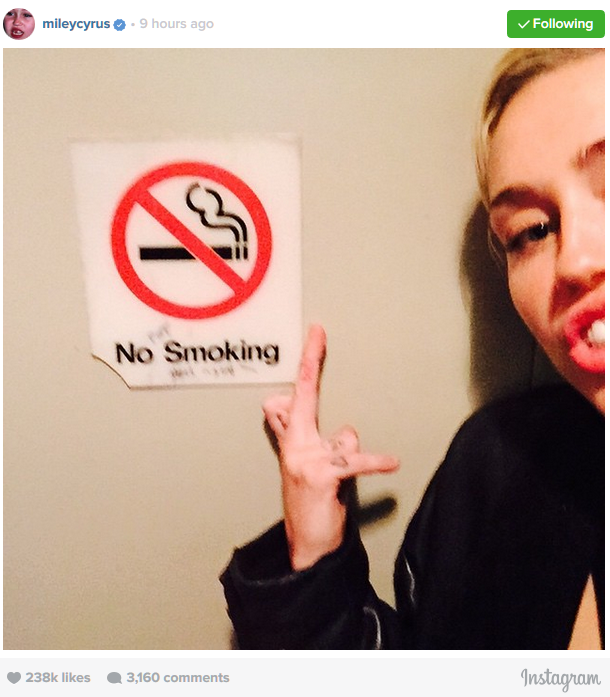 Those in attendance tonight (and those watching on HBO May 30th) will witness performances by Paul McCartney, Fall Out Boy, Patti Smith and Stevie Wonder and the induction of Joan Jett and the Blackhearts, Green Day, Ringo Starr and the late Lou Reed. Of course, we're HustleTweeting about Miley Cyrus' Tribute Joan Jett, and you're more than welcome to join the conversation by following The Heyman Hustle on Twitter HERE! You can also post your thoughts on our Facebook page HERE! If you feel compelled to write us, please do so at HustleOnCrave (at) Gmail.com
BTW, we are kicking ass with our YouTube Channel which features such amazing videos as BRUTAL WWE MOVES: THE REVENGE … #HustleBootyTempTats SUPER MODEL OF THE YEAR ELLIE GONSALVES … BEHIND THE SCENES with BROCK LESNAR … MISSY HYATT's SEX CONFESSIONS … and never to be outdone, COCO DISCUSSES "THE STROKE!"

We are, indeed, on MySpace but we've neglected our account for years … and if you're looking for our Friendster account, GFY!

WE HERE AT THE HEYMAN HUSTLE HAVE ENSLAVED HIGHLY TRAINED
MONKEYS TO IGNORE THE FACT THEY ARE OVERWORKED AND UNDERPAID,
ALL IN THE NAME OF SCOURING THE WORLD WIDE WEB TO FIND THE FIFTEEN
MOST PROVOCATIVE STORIES ON THE INTERNET. ALL FOR YOU. NO ONE ELSE
BUT YOU. JUST YOU. AND ALL YOU NEED TO DO IS PICK WHICH PIC TO CLICK!