The YouTube Sensation Is A Best-Selling Author!
Colleen Ballinger's popularity is not limited to YouTube. The viral video sensation's new book, "Self-Help" written in-character as Miranda Sings was released on July 21st from Simon & Schuster. She broke the top ten in her first few days, and the Gallery release seems to be headed for number one.
In her new book, Miranda shares her usual inappropriate advice, misspellings and all, on such topics as Marriage:
"Marriage is about 3 things:
1. A dress
2. a cake.
3. making other people jealous."
Did you know that Colleen also has another YouTube channel? We'll tell you all about it in a story later tonight! For now, we're HustleTweeting about Miranda Sings, and you're more than welcome to join the conversation by following the Hustle on Twitter HERE or write to us directly at hustleoncrave@gmail.com Hey, have you checked out the Hustle's Ultra High Quality You Tube Channel, with exclusive videos featuring the #HUSTLEBOOTYTEMPTATS SUPERMODEL OF THE YEAR … OUR WORLD EXCLUSIVE WITH MIKE TYSON … BROCK LESNAR'S "HERE COMES THE PAIN" … ICE-T AND COCO's SEX SECRETS … MMA BAD BOY NICK DIAZ … the list goes on and on, so if you're not subscribing, you're missing something … and by the ways cheapos, it's FREE! Yes, absolutely 100 percent FREE! What are you waiting for? Check it out HERE
By the way, we're also old school social networkers, so check out our interactive skills on Facebook HERE and even on MySpace HERE. If you're on Friendster, GFY … and have a pleasant tomorrow!

MIRANDA SINGS OFFER VOICE LESSONS … CHECK IT OUT!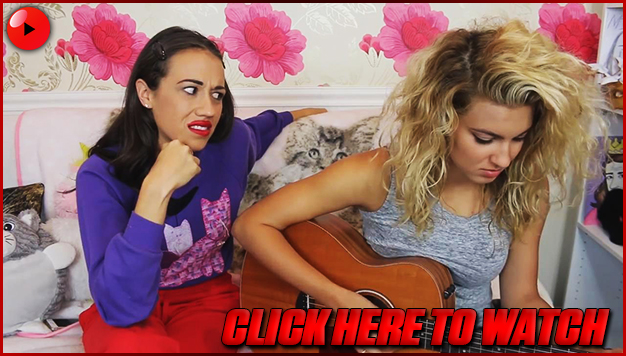 WE HERE AT THE HEYMAN HUSTLE HAVE ENSLAVED HIGHLY TRAINED
MONKEYS TO IGNORE THE FACT THEY ARE OVERWORKED AND UNDERPAID,
ALL IN THE NAME OF SCOURING THE WORLD WIDE WEB TO FIND THE FIFTEEN
MOST PROVOCATIVE STORIES ON THE INTERNET. ALL FOR YOU. NO ONE ELSE
BUT YOU. JUST YOU. AND ALL YOU NEED TO DO IS PICK WHICH PIC TO CLICK!