They call her The Walking Riot, a full blown scandal just waiting to happen. Missy Hyatt, you see, attracts a lot of attention, and almost all of it is "bad!"
Melissa Ann Hiatt was just a wild girl from Tallahasse, Florida who happened to really like the wrestling business. She also liked professional wrestlers. A lot.
As chronicled in her 2001 autobiography, Missy's relationships with everyone from Jake "The Snake" Roberts (what a couple that must have been) to John Tatum to Eddie Gilbert to (oh, do we really need to go on from here?) … you get the point.
Missy's had her share of lovers, and she's not shy when it comes to talking about that fact. Or when it comes to talking about THEM. It can make for quite the interesting dinner conversation.
On May 28, 2008, Missy stopped by THE HEYMAN HUSTLE studios in New York City, and we attempted to capture on Hi-Def the sheer insanity that follows the voluptuous maiden of mayhem.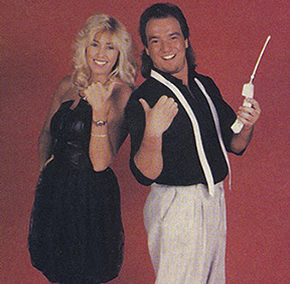 Hustle director Mitchell Stuart stated, "We were looking for a guest who could really throw Paul off his game. Missy was the perfect answer.They've had this love-hate thing going on forever, and it's just so funny watching how Missy keeps talking and talking and how Paul can't get in a word edgewise!"
Our main Hustler himself, Paul declared "Is it any wonder that this woman walks away with a pair of 44DDD's and NO ONE NOTICES because all she does is yack yack yack yack yack? I've never seen anyone kill their own sex appeal as much as Missy… Oh, don't get me started!"
A few quick notes before you watch the episode.
We have a ton of brand new Missy pictures on the site. If you're a big time Missy fan (and who isn't?), you owe it to yourself to check out www.missyhyatt.net
Also, just so you know, none of this was rehearsed. Seriously.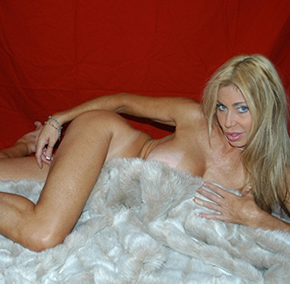 Out of the 20 episodes from Season One of the Hustle, only the Sasckya Porto-Holly Madison episode (20) and the Aubrey O'Day episode (16) had more viewers. No episode came close in terms of volume of feedback. It was simply amazing how many people reacted to this show.
And finally, did you know Paul and Missy actually lived with each other in 1988? "Paul E stayed in the 2nd bedroom when Eddie (Gilbert) and I were married, and we were living in Montgomery, Alabama. Eddie was booking, and I got him to hire Paul E as his assistant booker. Oh, the stories I could tell of his 200 white business dress shirts, and his baseball cards EVERYWHERE!"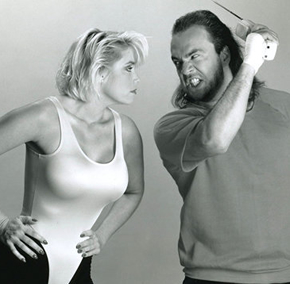 Paul, of course, remembers things differently. "If you remember what Missy looked like back then," our boss told us, "she was ridiculously hot. And yet, I think I'm the only person who went that close and never had sex with her. Once you watch this episode, I think you'll totally understand why!"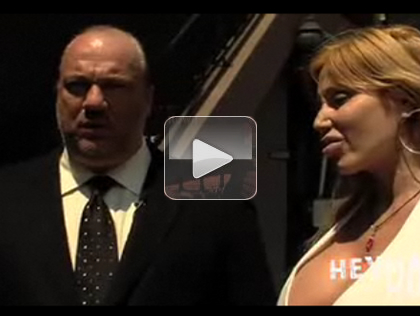 CLICK HERE FOR LOTS AND LOTS AND LOTS OF PICS OF THE WALKING RIOT MISSY HYATT