Hustle Co-Creator Mitchell K. Stuart is in Israel, experiencing the Holy Land with his family … creating new business opportunities … and blogging for The Heyman Hustle, of course!
Fade In: Hotel Room Jerusalem 10:00am local time…. 3:00am New York Body Clock time.
Jerusalem, we have a problem.
Three jet lagged Americans.
First discovery of the day: When you travel for business… you land… you shoot… then you shot some more… then take the redeye back home.
Think of it as a Marathon run at sprinter's pace for your body. Not so, on vacation.
Cut to: The Wall – and I am not referring to the Kotel.
Ugh!
Esq. prompts Uber Daughter to move…. 5 more minutes…. You've had five more minutes 10 times.
Such is the beginning of our early morning sojourn of nearly 2 hours by auto..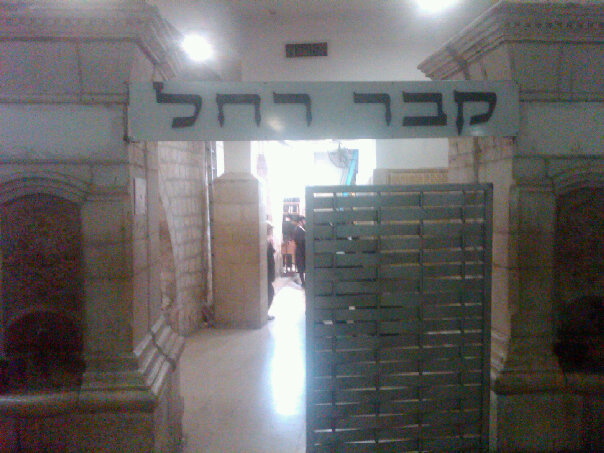 Enter Meir. Ex-Elite Paratrooper, now commander of everything Auto and moving people. Meir is one part rock star charisma. All parts can do kinda guy. On my last trip here, his brandy new SUV hauled equipment, personnel, and enthusiastic observers on our shoot to the DMZ. Remember I mentioned the rain in our last episode? Well when it rains in Israel is does so in fittingly Biblical proportions.
First discovery of last trip- there is no irrigation in the desert. Hence lots of mud on your Ecco boots… gear… clothing and people. Hence x 2- a car interior coated in M-U-D of the Holy Land. It was the only time I have ever seen Meir as he must have been seconds before jumping from a plane. Scary calm… scary intense… kinda scary.
TIME CUT TO: Present Day
Meir and his shiny beautiful SUV pull up to the Hotel.
CU: His smiling face
and our standard screaming of names greeting
"Meir!"
"Mitchell!"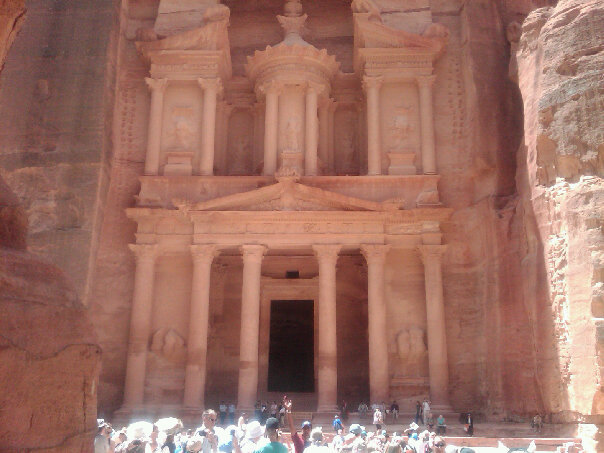 Thankfully Esq and Uber Daughter are used to me being as Uber Daughter describes "Embarrassing enthusiastic"… which does make for passionate sets…. but maybe not so in real life.
What happened to "All the world's a stage."
But I digress…
Think of Meir as my Israeli, high-volume counterpart.
So for the next two hours, the jet lagged Stuart Female Royalty are subjected to laughing… singing… bad 80's Rock hum-a-longs… and war stories from our last shoot coated in M-U-D
On the way, we pass Masada (think of it as the Jewish Alamo) which we promise to climb at sunrise later on our trip and the Ein Gedi- which has insanely beautiful Cati and the coolest tree grown in the middle of the desert on the planet (check out Meir! and Mitchell! posing in homage) among its many visual gifts.
JUMP CUT TO: Caesarea… pronounced K-Sa-re-a… Or.. and given it's Israel there is always another opinion… Cae-sar-e-a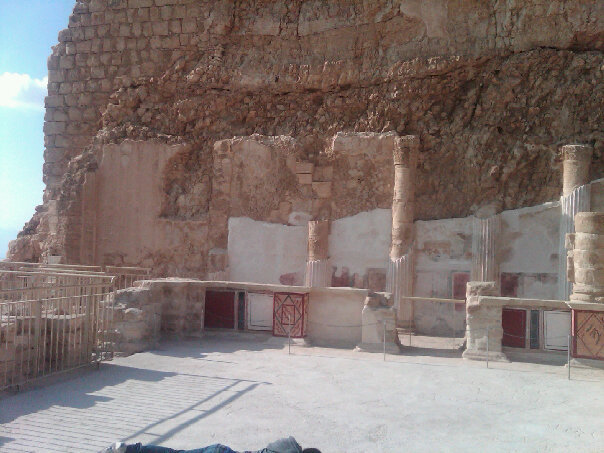 Caesarea is amazing. A MUST STOP along the coast about a third of the way from Tel Aviv to Haifa. Google its history… but trust me.. .it rocks in a tranquil way. Check out the ruins and its history. Truly filed under "anything is possible if you can dream it."
The highlights- chilling wid dah girls- and the best dining experience in the country… Helena's… fittingly Esq.'s middle name. As Mr. Heyman's beloved mother would say, "We didn't eat. We dined."
The final night we had sushi. It was not so.
Though I leave you with this learned lesson. A sushi sandwich in Israel is not comprised of bread (or matzo) – but of amazingly thick and semi-chewy rice.
Next stop- driving from Caesarea to Elat.
That would be 6 hour straight shot.
I hear it now, "Meir!"
"Mitchell"
Cue the Abba.
============================
Mitchell K. Stuart is the co-creator of The Heyman Hustle.


To read part one of his blog from Israel, CLICK HERE

To read part two of his blog from Israel, CLICK HERE
Photographs by Morgane Stuart