The Nashville-Based Rock 'n' Rollers Are Headed To The Big Apple!
If you're a fan of Kings of Leon, you're probably a MONA aficionado. The Nashville-based band exploded on the scene when they were crowned the Brand New for 2011 title at the MTV Awards. Their debut album was released on 16 May 2011 in the UK through Island Records.
Now, MONA is about to take the next step into the bright glare of worldwide fame with back-to-back dates in two boroughs of New York City. MONA will appear Wednesday, July 13th at the Studio at Webster Hall, and at the Knitting Factory in Brooklyn on Thursday, July 14th.
For more information, you can check out their website
HERE
, and don't forget to follow them on Twitter
HERE
Of course, we're HustleTweeting on this hot up-and-coming band, and you're more than welcome to join the conversation by following
THE HEYMAN HUSTLE
on Twitter
HERE
or
write to us directly at
hustleoncrave@gmail.com
You can also subscribe (for FREE, cheapos, absolutely FREE) to our Ultra High Quality YouTube Channel HERE, and don't forget to check out our old school social networking skills by visiting us on Facebook HERE and even on MySpace HERE

CHECK OUT MONA's NEW RELEASE "LISTEN TO YOUR LOVE!"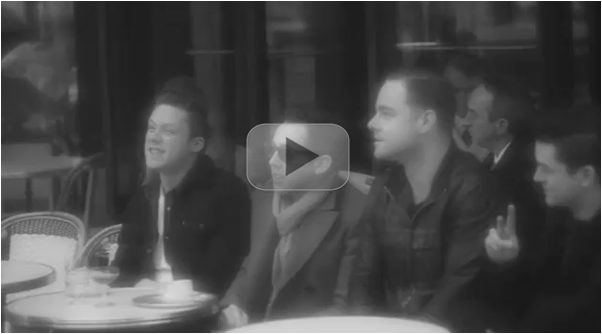 IT'S TIME FOR AN ALL NEW EDITION OF THE HOLLYWOOD CHARLIE
MEDIA WATCH, OUR DAILY TRAVEL ACROSS THE WORLD WIDE WEB.
OUR HIGHLY TRAINED MONKEYS HAVE PICKED OUT THE 15 WILDEST
STORIES FROM THE INTERNET FOR YOUR ASTUTE REVIEW. YOUR PART
IS VERY EASY. ALL YOU NEED TO DO IS PICK A PIC … AND CLICK!