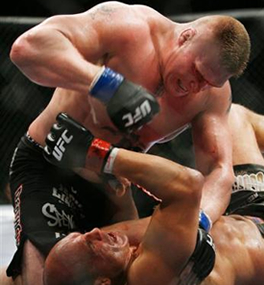 We have more from UFC Heavyweight Champion Brock Lesnar's Media Conference Call from yesterday. In this excerpt, Lesnar reveals he's a bit pissed off. When I asked our own Hustler De Tuti Hustlers Paul Heyman today about the possibility of someone dealing with a pissed off Brock Lesnar, his answer was, "hey, you think they'll offer valet parking at more gates for Yankee Stadium next year? And how about the Jets beating the Chargers? Wow, interesting stuff, huh?"
CLICK BELOW TO HEAR A PISSED OFF BROCK LESNAR!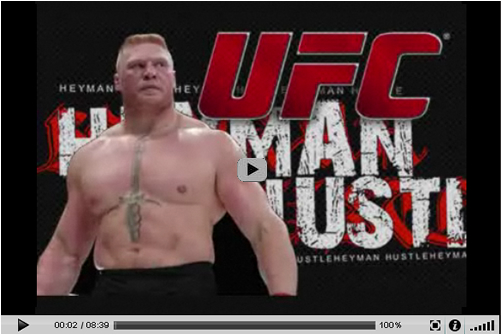 ---
THIS EDITION OF THE MEDIA WATCH IS DEDICATED TO THE
PAIN AND SUFFERING TO BE INFLICTED ON BROCK LESNAR'S
"FIRST NEXT" OPPONENT. BETTER YOU THAN US, BUDDY.
WHOEVER YOU ARE. IN THE MEANTIME, PICK A PIC AND CLICK!