The IWGP Intercontinental Heavyweight Champion Updates His Fans on a Plethora of Subjects For Labor Day Weekend!
New Japan's top American-based pro wrestling star, IWGP Intercontinental Heavyweight Champion MVP has posted a brand new video on THE OFFICIAL MVP YouTube CHANNEL, in which the Ballin' Superstar From The 305 expresses his opinions on WWE, his new character in the United States, and what other promotions interest him … and don't.
In regards to WWE, the former United States Heavyweight Champion stated, "I left on good terms … the door's open for me to return if I like, but right now … I'm very, very happy in New Japan … It was time for me to go … I wasn't very happy. It's kind of like a girlfriend you've been with for a while. You're crazy with her at first, but then you kind of drift apart. As I said, the door's not closed, and who knows, maybe one day MVP can make a return to WWE."
Don't forget to check out www.mvp305.com, and your free download of his 1st hip hop release "Holla To The World" HERE!
Of course, we're HustleTweeting about MVP, and you're more than welcome to join the conversation by following the Hustle on Twitter HERE or write to us directly at hustleoncrave@gmail.com
Hey, have you checked out the Hustle's Ultra High Quality You Tube Channel, with videos featuring ICE-T AND COCO's SEX SECRETS … THE ULTIMATE WELTERWEIGHT BAD ASS NICK DIAZ … CONTROVERSIAL TEEN SENSATION TAYLOR MOMSEN … LEGENDARY MMA PIONEER FRANK SHAMROCK … THE WALKING RIOT MISSY HYATT … if you're not subscribing, you're missing something … and by the ways cheapos, it's FREE! Yes, absolutely 100 percent FREE! What are you waiting for? Check it out HERE!
By the way, we're also old school social networkers, so check out our interactive skills on Facebook HERE and even on MySpace HERE. If you're on Friendster, GFY … and have a pleasant tomorrow!
THE OFFICIAL MVP YouTube CHANNEL PRESENTS "SESSION SEVEN!"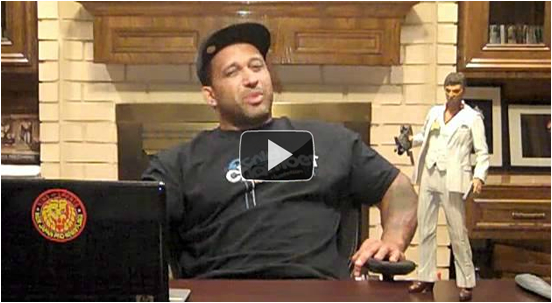 THE HEYMAN HUSTLE'S VERY OWN TRAINED MONKEYS ARE PROUD
TO PRESENT THE TOP 15 STORIES OF THE DAY, ALL CONVENIENTLY
LINKED HERE FOR YOUR REVIEW. NO NEED TO SURF THE WEB, WE
DID ALL THE HARD WORK FOR YOU. JUST PICK A PIC AND CLICK!