Some Familiar Faces. Some New Ones. A Recurring Theme. Back to the Basics. SCORE!
At the very end of the trailer, Harrison Ford appears as Han Solo. That's a blatant spoiler. We've given away the ending of the video that is on this page. And yet, we're not concerned you're going to click the "x" and move on without checking out the trailer. "Chewy," Solo says to his longtime sidekick, "we're home!"

CLICK HERE TO SEE THE LATEST MAD MAX: FURY ROAD TRAILER!

CLICK HERE TO SEE THE SNEAKIEST OF SNEAK PREVIEWS ON BATMAN VS SUPERMAN!

Of course, we're HustleTweeting about the epic Star Wars trailer, and you're more than welcome to join the conversation following The Heyman Hustle on Twitter HERE! You can also post your thoughts on our Facebook page HERE! If you feel compelled to write us, please do so at HustleOnCrave (at) Gmail.com
BTW, we are kicking ass with our YouTube Channel which features such amazing videos as BRUTAL WWE MOVES: THE REVENGE … #HustleBootyTempTats SUPER MODEL OF THE YEAR ELLIE GONSALVES … BEHIND THE SCENES with BROCK LESNAR … MISSY HYATT's SEX CONFESSIONS … and never to be outdone, COCO DISCUSSES "THE STROKE!"

We are, indeed, on MySpace but we've neglected our account for years … and if you're looking for our Friendster account, GFY!
MAY THE FORCE BE WITH YOU!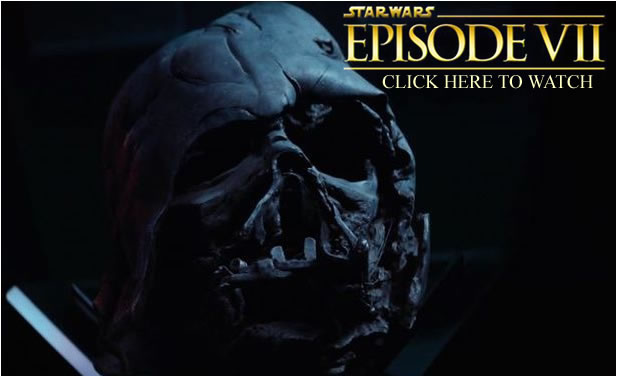 WE HERE AT THE HEYMAN HUSTLE HAVE ENSLAVED HIGHLY TRAINED
MONKEYS TO IGNORE THE FACT THEY ARE OVERWORKED AND UNDERPAID,
ALL IN THE NAME OF SCOURING THE WORLD WIDE WEB TO FIND THE FIFTEEN
MOST PROVOCATIVE STORIES ON THE INTERNET. ALL FOR YOU. NO ONE ELSE
BUT YOU. JUST YOU. AND ALL YOU NEED TO DO IS PICK WHICH PIC TO CLICK!