Our Own Hustler De Tuti Hustlers Will Be Interactive Tonight During The Zuffa-Owned StrikeForce Grand Prix Quarter Finals on Showtime!
StrikeForce returns to Showtime tonight as World Heavyweight Champion Alistair Overeem will get his long-awaited rematch with the first man to ever score a conclusive victory over Fedor Emelianenko, Brazilian Jiu-Jitsu master FABRICIO WERDUM
Josh Barnett returns to United States competition as he faces Brett "The Grim" Rogers. The winners advance to the semi-finals, where Antonio "Bigfoot" Silva and Sergei Kharitonov are waiting for them.
Please feel free to join the conversation with Paul live tonight by following THE HEYMAN HUSTLE on Twitter HERE or write to us directly at hustleoncrave@gmail.com
You can also subscribe (for FREE, cheapos, absolutely FREE) to our Ultra High Quality YouTube Channel HERE, and don't forget to check out our old school social networking skills by visiting us on Facebook HERE and even on MySpace HERE
HERE'S FABRICIO WERDUM "LIVING THE MOMENT" HE DEFEATED FEDOR!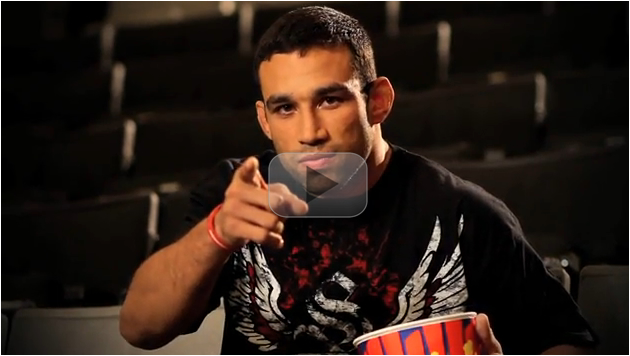 IT'S TIME FOR AN ALL NEW EDITION OF THE HOLLYWOOD CHARLIE
MEDIA WATCH, OUR DAILY TRAVEL ACROSS THE WORLD WIDE WEB.
OUR HIGHLY TRAINED MONKEYS HAVE PICKED OUT THE 15 WILDEST
STORIES FROM THE INTERNET FOR YOUR ASTUTE REVIEW. YOUR PART
IS VERY EASY. ALL YOU NEED TO DO IS PICK A PIC … AND CLICK!