An amazing exchange between WWE's behind-the-scenes reporter and our very own Hustler De Tuti Hustlers!
What a week it's been!
At WWE Night of Champions on Sunday, PAUL HEYMAN PINNED CM PUNK! Then on Monday, PAUL HEYMAN DECLARED HIMSELF TO BE "THE BEST IN THE WORLD!" On Wednesday Night's WWE on ION, HEYMAN AND RYBACK WATCHED CURTIS AXEL BEAT DOLPH ZIGGLER! And on WWE Smackdown, we saw PAUL HEYMAN CALL RYBACK HIS HERO! So WWE backstage and behind-the-scenes interviewer Renee Young decided to confront our boss on his claim that by virtue of his victory over Punk, he was declaring himself to be The Best in the World. It's a fascinating interview, and we have many different theories on it. Of course, it's YOUR opinion that matters, so please share it with us (and the rest of the world) by joining our HustleTweeters on Twitter. All you have to do is follow THE HEYMAN HUSTLE on the soon-to-be-publicly-traded Twitter HERE or write us directly at hustleoncrave@gmail.com Hey, have you checked out the Hustle's Ultra High Quality You Tube Channel, with exclusive videos featuring OUR WORLD EXCLUSIVE WITH MIKE TYSON … BROCK LESNAR'S "HERE COMES THE PAIN" … ICE-T AND COCO's SEX SECRETS … TEEN SENSATION TAYLOR MOMSEN … UFC BAD BOY NICK DIAZ … THE WALKING RIOT MISSY HYATT if you're not subscribing, you're missing something … and by the ways cheapos, it's FREE! Yes, absolutely 100 percent FREE! What are you waiting for? Check it out HERE!
RENEE YOUNG GRILLS PAUL HEYMAN!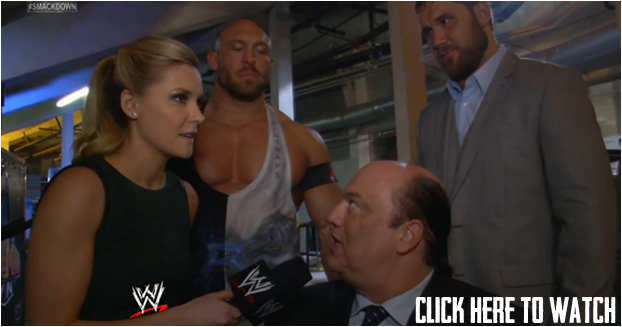 WE HERE AT THE HEYMAN HUSTLE HAVE ENSLAVED HIGHLY TRAINED
MONKEYS TO IGNORE THE FACT THEY ARE OVERWORKED AND UNDERPAID,
ALL IN THE NAME OF SCOURING THE WORLD WIDE WEB TO FIND THE FIFTEEN
MOST PROVOCATIVE STORIES ON THE INTERNET. ALL FOR YOU. NO ONE ELSE
BUT YOU. JUST YOU. AND ALL YOU NEED TO DO IS PICK WHICH PIC TO CLICK!