In a True Shocker, WWE Monday Night Raw Opens Up with Our Own Hustler De Tuti Hustlers Declaring Brock "The New King of Kings" and the Conqueror of the WWE Universe … and then Brock Leaves WWE!
Fresno, California (Monday Night, August 20, 2012) — Brock Lesnar and our very own Hustler De Tuti Hustlers Paul Heyman opened up WWE Monday Night Raw, with Paul boasting and bragging about BROCK'S HISTORIC TAP OUT VICTORY OVER HHH AT SUMMER SLAM and declaring his client "The New King of Kings" and the "Conqueror of the WWE Universe!"
And then, less than an hour later, BROCK TOUTED THAT HE WAS LEAVING WWE! Even the staff at Looking4Larry (parent company to THE HEYMAN HUSTLE) are in the dark on this one, as we honestly don't know if our boss is leaving with Brock, or what's going on.
So, we'd like your opinion. Please join the HustleTweeters discussing this right now by following THE HEYMAN HUSTLE on Twitter HERE or write to us directly at hustleoncrave@gmail.com Hey, have you checked out the Hustle's Ultra High Quality You Tube Channel, with exclusive videos featuring OUR WORLD EXCLUSIVE WITH MIKE TYSON … BROCK LESNAR'S "HERE COMES THE PAIN" … ICE-T AND COCO's SEX SECRETS … TEEN SENSATION TAYLOR MOMSEN … UFC BAD BOY NICK DIAZ … THE WALKING RIOT MISSY HYATT if you're not subscribing, you're missing something … and by the ways cheapos, it's FREE! Yes, absolutely 100 percent FREE! What are you waiting for? Check it out HERE!
By the way, we're also old school social networkers, so check out our interactive skills on Facebook HERE and even on MySpace HERE. If you're on Friendster, GFY … and have a pleasant tomorrow!
CLICK ON THE PICS BELOW TO SEE THE OFFICIAL WWE PHOTOGRAPHS
OF BROCK LESNAR AND PAUL HEYMAN ON THE VERY FIRST POST-SUMMERSLAM
EDITION OF WWE MONDAY NIGHT RAW!

HERE'S THE OFFICIAL WWE VIDEO OF PAUL HEYMAN DECLARING THAT
BROCK LESNAR IS THE NEW KING OF KINGS ON MONDAY NIGHT RAW!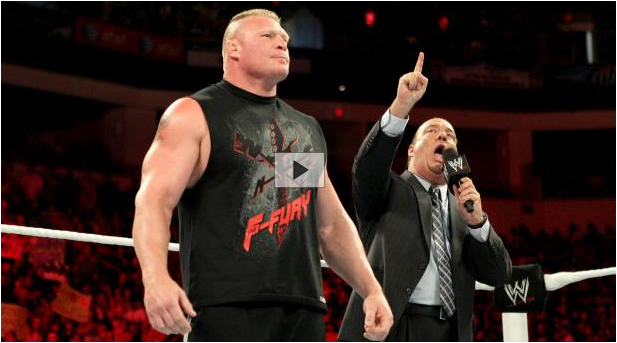 IT'S TIME FOR AN ALL NEW EDITION OF THE HOLLYWOOD CHARLIE
MEDIA WATCH, OUR DAILY TRAVEL ACROSS THE WORLD WIDE WEB.
OUR HIGHLY TRAINED MONKEYS HAVE PICKED OUT THE 15 WILDEST
STORIES FROM THE INTERNET FOR YOUR ASTUTE REVIEW. YOUR PART
IS VERY EASY. ALL YOU NEED TO DO IS PICK A PIC … AND CLICK!