Da Boss Got it Right!
A recent article by respected sports journalist Joel Sherman in THE NEW YORK POST went into great detail about how The New York Yankees were planning on rebuilding the team in the post-Jeter (and even perhaps the post-ARod) era. In the story, Sherman writes: "Didi Gregorius and Nate Eovaldi both turn 25 in February, just as the Yankees will be reporting for spring training. This is coincidence. But not trivial. The Yankees see promise in both of those players not fully realized in the majors. They essentially are purchasing stocks they believe will rise and help them in 2015 and beyond. The Yankees are trying something novel in this way. The team that usually gets players who have just played their best five years in the majors has now acquired two players they believe are about to have their best five years."

Now listen to what Paul Heyman told Ariel Helwani back in 2010 on The MMA Hour. Our Boss called it, and he did it long before anyone else was spouting this theory. Of course, this is a great excuse for us to HustleTweet about Paul Heyman and The New York Yankees, and you're more than welcome to join the conversation by following the Hustle on Twitter HERE or write to us directly at hustleoncrave@gmail.com Hey, have you checked out the Hustle's Ultra High Quality You Tube Channel, with exclusive videos featuring OUR WORLD EXCLUSIVE WITH MIKE TYSON … BROCK LESNAR'S "HERE COMES THE PAIN" … ICE-T AND COCO's SEX SECRETS … MMA BAD BOY NICK DIAZ … the list goes on and on, so if you're not subscribing, you're missing something … and by the ways cheapos, it's FREE! Yes, absolutely 100 percent FREE! What are you waiting for? Check it out HERE!
By the way, we're also old school social networkers, so check out our interactive skills on Facebook HERE and even on MySpace HERE. If you're on Friendster, GFY … and have a pleasant tomorrow!
BACK IN THIS 2010 CLIP, PAUL HEYMAN TELLS ARIEL HELWANI
HOW THE NEW YORK YANKEES NEED TO REBUILD THEIR FRANCHISE …
AND IT LOOKS LIKE THE BRONX BOMBERS PAID ATTENTION TO WHAT PAUL HAD TO SAY!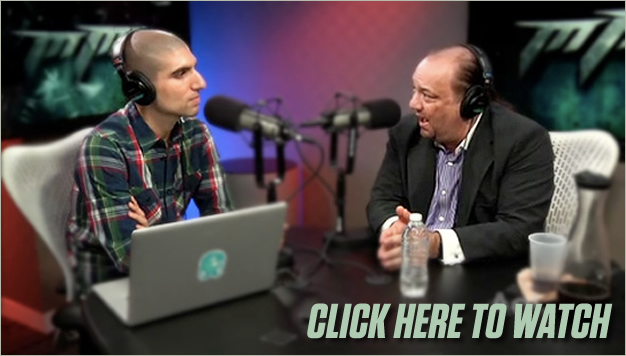 WE HERE AT THE HEYMAN HUSTLE HAVE ENSLAVED HIGHLY TRAINED
MONKEYS TO IGNORE THE FACT THEY ARE OVERWORKED AND UNDERPAID,
ALL IN THE NAME OF SCOURING THE WORLD WIDE WEB TO FIND THE FIFTEEN
MOST PROVOCATIVE STORIES ON THE INTERNET. ALL FOR YOU. NO ONE ELSE
BUT YOU. JUST YOU. AND ALL YOU NEED TO DO IS PICK WHICH PIC TO CLICK!