The Rattlesnake Cranks Up His Podcast Once Again, This Time LIVE on the Network with our Very Own Hustler De Tuti Hustlers!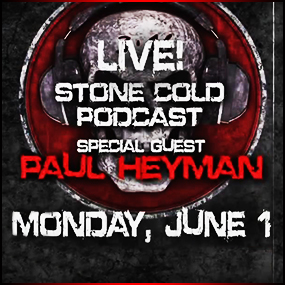 The Rattlesnake Cranks Up His Podcast Once Again, This Time LIVE on the Network with our Very Own Hustler De Tuti Hustlers!
Brock Lesnar's Advocate, our boss Paul Heyman will make his first appearance on a WWE presentation since THE DAY AFTER WRESTLEMANIA when he sits across the table from Stone Cold Steve Austin as the Austin Podcast returns to the WWE Network on June 1st. According to WWE.com:

"Stone Cold" Steve Austin will host his live Stone Cold Podcast on Monday, June 1, immediately following Raw, in a no-holds barred interview with special guest Paul Heyman on the award-winning WWE Network.

What will happen when two of WWE's most controversial and outspoken figures set the record straight in an anything-goes interview? What questions will the Texas Rattlesnake ask the Advocate to former WWE World Heayweight Champion Brock Lesnar? And what does Heyman have to say about his client's last few months, including losing the title at WrestleMania 31 to Seth Rollins? Don't miss this electric encounter, live on WWE Network.

The must-see interview is the latest in "Stone Cold's" popular podcast series on WWE Network. If the WWE Hall of Famer's previous live interviews with Vince McMahon and Triple H are any indication, Austin's upcoming sitdown with Heyman will be a revealing encounter.

Of course, we're HustleTweeting about Paul Heyman on the Stone Cold Podcast, and you're more than welcome to join the conversation by following The Heyman Hustle on Twitter HERE! You can also post your thoughts on our Facebook page HERE! If you feel compelled to write us, please do so at HustleOnCrave (at) Gmail.com
BTW, we are kicking ass with our YouTube Channel which features such amazing videos as BRUTAL WWE MOVES: THE REVENGE … #HustleBootyTempTats SUPER MODEL OF THE YEAR ELLIE GONSALVES … BEHIND THE SCENES with BROCK LESNAR … MISSY HYATT's SEX CONFESSIONS … and never to be outdone, COCO DISCUSSES "THE STROKE!"

We are, indeed, on MySpace but we've neglected our account for years … and if you're looking for our Friendster account, GFY!

CHECK OUT THE VIDEO RIGHT NOW!!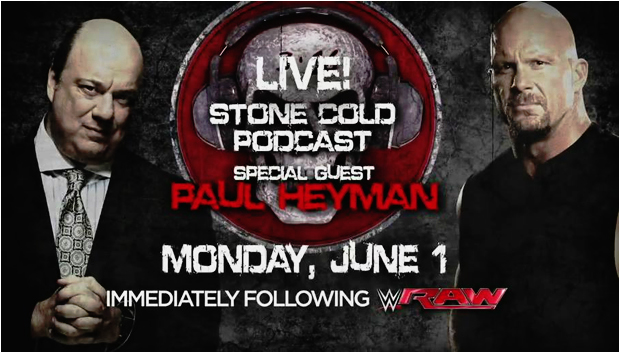 WE HERE AT THE HEYMAN HUSTLE HAVE ENSLAVED HIGHLY TRAINED
MONKEYS TO IGNORE THE FACT THEY ARE OVERWORKED AND UNDERPAID,
ALL IN THE NAME OF SCOURING THE WORLD WIDE WEB TO FIND THE FIFTEEN
MOST PROVOCATIVE STORIES ON THE INTERNET. ALL FOR YOU. NO ONE ELSE
BUT YOU. JUST YOU. AND ALL YOU NEED TO DO IS PICK WHICH PIC TO CLICK!