The new WWE announcer tried to ambush Brock Lesnar's Advocate backstage at Madison Square Garden with some historical facts. And the bitchslapping begins in 3 … 2 … 1
From all reports we've received, WWE Announcer Kyle Edwards is a pretty decent guy. We've never really heard anything bad about him. Not that we've heard great things about him, either … but never anything bad. So it was kind of surprising when WWE Social Media Team dumped the unenviable task upon Edwards to ambush our boss Paul Heyman backstage at Madison Square Garden with some truths about Brock Lesnar and his past in the World's Most Famous Arena … and Paul's reaction to Edwards set the stage for a #EatSleepConquerRepeat kind of evening. To whit, we offer you the video! Of course, we're HustleTweeting about the verbal abuse suffered by Mr. Edwards, and you're more than welcome to join the conversation by following the Hustle on Twitter HERE or write to us directly at hustleoncrave@gmail.com Hey, have you checked out the Hustle's Ultra High Quality You Tube Channel, with exclusive videos featuring the #HUSTLEBOOTYTEMPTATS SUPERMODEL OF THE YEAR … OUR WORLD EXCLUSIVE WITH MIKE TYSON … BROCK LESNAR'S "HERE COMES THE PAIN" … ICE-T AND COCO's SEX SECRETS … MMA BAD BOY NICK DIAZ … the list goes on and on, so if you're not subscribing, you're missing something … and by the ways cheapos, it's FREE! Yes, absolutely 100 percent FREE! What are you waiting for? Check it out HERE
By the way, we're also old school social networkers, so check out our interactive skills on Facebook HERE and even on MySpace HERE. If you're on Friendster, GFY … and have a pleasant tomorrow!


PAUL HEYMAN WANTS DONALD TRUMP TO BUILD TWO WALLS!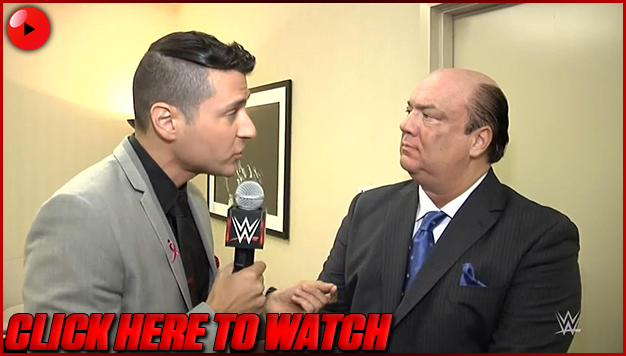 WE HERE AT THE HEYMAN HUSTLE HAVE ENSLAVED HIGHLY TRAINED
MONKEYS TO IGNORE THE FACT THEY ARE OVERWORKED AND UNDERPAID,
ALL IN THE NAME OF SCOURING THE WORLD WIDE WEB TO FIND THE FIFTEEN
MOST PROVOCATIVE STORIES ON THE INTERNET. ALL FOR YOU. NO ONE ELSE
BUT YOU. JUST YOU. AND ALL YOU NEED TO DO IS PICK WHICH PIC TO CLICK!