Our Very Own Hustler De Tuti Hustlers Will Be LIVE AND INTERACTIVE Tonight As Fabricio Werdum Takes on Mark Hunt For The UFC Interim Heavyweight Championship of the World!
UFC 180 will take place tonight from the Arena Ciudad de Mexico in Mexico City, Mexico … and a brand new UFC Interim Heavyweight Champion of the World will be crowned, as UFC HEAVYWEIGHT CHAMPION CAIN VELASQUEZ WILL BE FORCED TO WATCH FROM THE SIDELINES! This will be a most interesting night in UFC history, as the idea to bring the World Heavyweight Championship to Mexico City has long been a goal of the Zuffa-owned promotion. But the plans for the biggest event in Mexico City this year fell apart when Cain Velasquez had to pull out of the event after suffering an injury in training. Velasquez is still in Mexico City for the event, and the Interim Heavyweight Championship Fight is the one he'll be watching with the most interest.As Fabricio Werdum and Mark Hunt battle it out for the Interim Title, our boss Paul Heyman will be LIVE AND INTERACTIVE with our HustleTweeters, and you are more than welcome to join the conversation by following THE HEYMAN HUSTLE on Twitter HERE!
#LOOKING4LARRY PRESENTS FABRICIO WERDUM : LIVE THE MOMENT!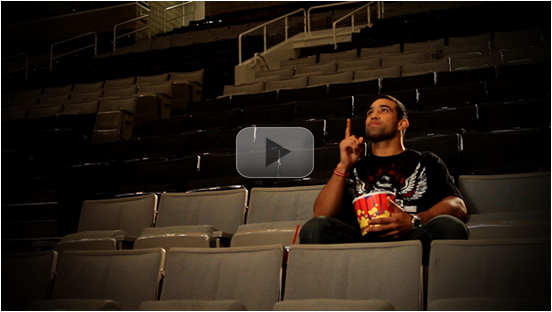 WE HERE AT THE HEYMAN HUSTLE HAVE ENSLAVED HIGHLY TRAINED
MONKEYS TO IGNORE THE FACT THEY ARE OVERWORKED AND UNDERPAID,
ALL IN THE NAME OF SCOURING THE WORLD WIDE WEB TO FIND THE FIFTEEN
MOST PROVOCATIVE STORIES ON THE INTERNET. ALL FOR YOU. NO ONE ELSE
BUT YOU. JUST YOU. AND ALL YOU NEED TO DO IS PICK WHICH PIC TO CLICK!