Champion vs Champion. For The Undisputed Heavyweight Title. And Our Very Own Hustler De Tuti Hustlers Will Be LIVE and Interactive Tonight with our HustleTweeters!
UFC 188 takes place tonight in Mexico City, where UFC Heavyweight Champion Cain Velasquez fulfills a lifelong dream by fighting in his father's homeland, as he battles UFC Interim Champion Fabricio Werdum. This is a Title vs Title clash between the two best heavyweights in the world, one that took on added meaning this week when Werdum stated Velasquez was an American, not a Mexican. Velasquez was said to be highly insulted by the remark, but Werdum defended the comment, saying his own daughter was born in the United States, and that makes her American. He said Velasquez was born in the United States, and that makes him American. Velsasquez is still pissed.

So, it's pick 'em time! Who is going to emerge as the Undisputed UFC Heavyweight Champion of the World? Cain Velasquez or Fabricio Werdum? Join our boss Paul Heyman tonight on Twitter as he HustleTweets live during the show! You can join the conversation HERE!
THE LOOKING4LARRY AGENCY PRESENTS
FABRICIO WERDUM: LIVE THE MOMENT!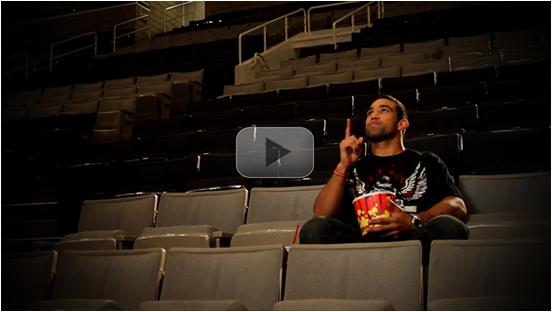 WE HERE AT THE HEYMAN HUSTLE HAVE ENSLAVED HIGHLY TRAINED
MONKEYS TO IGNORE THE FACT THEY ARE OVERWORKED AND UNDERPAID,
ALL IN THE NAME OF SCOURING THE WORLD WIDE WEB TO FIND THE FIFTEEN
MOST PROVOCATIVE STORIES ON THE INTERNET. ALL FOR YOU. NO ONE ELSE
BUT YOU. JUST YOU. AND ALL YOU NEED TO DO IS PICK WHICH PIC TO CLICK!