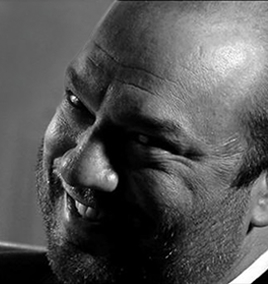 We have Paul at the laptop right now, so join us right now and send in your questions. We have our own Hustler De Tuti Hustlers for about 60-90 minutes, so now's the time to hop on over to Twitter and converse with The Mad Scientist himself! We're going to get to as many questions as possible! CLICK HERE to join Paul as he HustleTweets!
---
THE HEYMAN HUSTLE IS PROUD TO PRESENT
THE HOLLYWOOD CHARLIE MEDIA WATCH FOR
THE FIRST DAY OF FEBRUARY, TWENTY TEN.
WOW! WE'RE ALREADY ONE WHOLE MONTH
INTO 2010! TIME TO PICK A PIC … AND CLICK!