Yup. They cut the mic again!
This is getting good. Our boss, the Hustler De Tuti Hustlers Paul Heyman was in the ring tonight with the reigning defending Undisputed WWE World Heavyweight Champion Brock Lesnar by his side, and for the 2nd week in a row, "OZ behind the curtain" (as Paul said, likely referring to WWE Chairman Vincent Kennedy McMahon) cut Paul's mic while he was talking. It's become apparent Paul and his champion are getting on the nerves of The Authority and it's actually making for some riveting moments on live television. We here at The Looking4Larry Agency (parent to THE HEYMAN HUSTLE) don't bring it up to our boss, but this is some wild wild west scenario, isn't it? WWE has posted select highlights from the epic encounter on the mic tonight, and we have it for you. Much much much much much more coming on this tomorrow, and this week.
CLICK HERE TO SEE LAST WEEK'S CENSORSHIP OF PAUL HEYMAN!

In the meantime, we're HustleTweeting about WWE's Censorship of Paul Heyman While He Advocates For Brock Lesnar and you're more than welcome to join by following the Hustle on Twitter HERE or write to us directly at hustleoncrave@gmail.com Hey, have you checked out the Hustle's Ultra High Quality You Tube Channel, with exclusive videos featuring OUR WORLD EXCLUSIVE WITH MIKE TYSON … BROCK LESNAR'S "HERE COMES THE PAIN" … ICE-T AND COCO's SEX SECRETS … MMA BAD BOY NICK DIAZ … the list goes on and on, so if you're not subscribing, you're missing something … and by the ways cheapos, it's FREE! Yes, absolutely 100 percent FREE! What are you waiting for? Check it out HERE!
By the way, we're also old school social networkers, so check out our interactive skills on Facebook HERE and even on MySpace HERE. If you're on Friendster, GFY … and have a pleasant tomorrow!
WWE CENSORS BROCK LESNAR AND PAUL HEYMAN!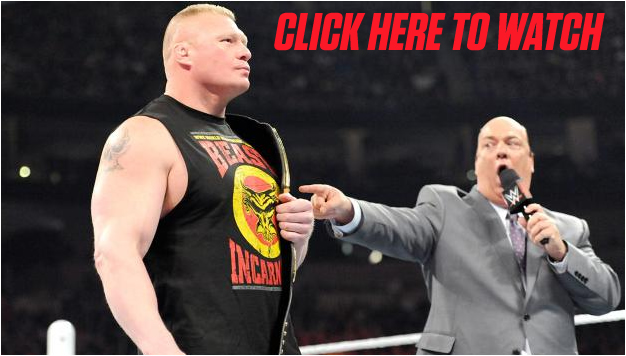 WE HERE AT THE HEYMAN HUSTLE HAVE ENSLAVED HIGHLY TRAINED
MONKEYS TO IGNORE THE FACT THEY ARE OVERWORKED AND UNDERPAID,
ALL IN THE NAME OF SCOURING THE WORLD WIDE WEB TO FIND THE FIFTEEN
MOST PROVOCATIVE STORIES ON THE INTERNET. ALL FOR YOU. NO ONE ELSE
BUT YOU. JUST YOU. AND ALL YOU NEED TO DO IS PICK WHICH PIC TO CLICK!