The Ultimate Fight Commentator Discusses Rampage's Beef. Um, Maybe We Didn't Choose The Best Way To Say That!
It's never a slow news week when you're covering Controversy in the UFC. This week alone, with everyone heading to Japan for UFC 144, DANA WHITE RELEASED A V-LOG THAT INCLUDES NEVER-BEFORE-SEEN FOOTAGE OF NICK DIAZ MAD AS HELL IN THE LOCKER ROOM AFTER HIS LOSS TO CARLOS CONDIT, and then –totally unexpectedly– UFC 144 co-main eventer RAMPAGE JACKSON WENT OFF ON A TIRADE ABOUT JOE ROGAN'S COMMENTARY
Well, Fear Factor Joe has responded, and he's not pulling any punches. "I love Rampage," Joe stated on his Joe Rogan Experience video podcast. "I don't mean to be rude when I assess things. I'm just trying to look objectively and figure out how a dude could be doing better than he's doing." Rogan continued, "All I'm trying to do is objectively assess what someone could be doing differently … I'm just trying to commentate. I'm not looking deep into someone's soul."
Rogan, who has been called the best commentator in all of sports by our own Hustler De Tuti Hustlers Paul Heyman, noted "I can't do what I'm supposed to be doing and try to protect someone's feelings … When I tell him to throw leg kicks, it's just because the guy has awesome leg kicks."
And so it shall be continued … in The Land of the Rising Sun!
What's your take on the Rampage-Rogan Controversy? We're HustleTweeting about it right now, and you're more than welcome to join the conversation by following THE HEYMAN HUSTLE on Twitter HERE or write to us directly at hustleoncrave@gmail.com Hey, have you checked out the Hustle's Ultra High Quality You Tube Channel, with exclusive videos featuring BROCK LESNAR'S "HERE COMES THE PAIN" … ICE-T AND COCO's SEX SECRETS … THE ULTIMATE WELTERWEIGHT BAD ASS NICK DIAZ … CONTROVERSIAL TEEN SENSATION TAYLOR MOMSEN … LEGENDARY MMA PIONEER FRANK SHAMROCK … THE WALKING RIOT MISSY HYATT … if you're not subscribing, you're missing something … and by the ways cheapos, it's FREE! Yes, absolutely 100 percent FREE! What are you waiting for? Check it out HERE!
By the way, we're also old school social networkers, so check out our interactive skills on Facebook HERE and even on MySpace HERE. If you're on Friendster, GFY … and have a pleasant tomorrow!

CHECK OUT JOE ROGAN'S ULTIMATE REPLY TO RAMPAGE JACKSON!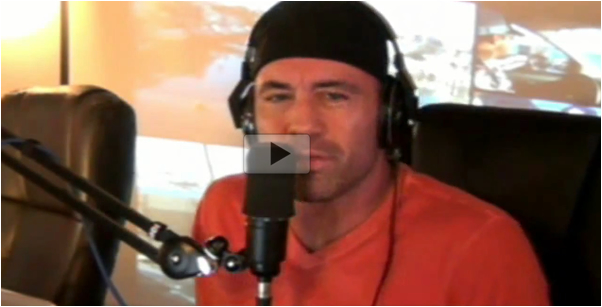 IT'S TIME FOR AN ALL NEW EDITION OF THE HOLLYWOOD CHARLIE
MEDIA WATCH, OUR DAILY TRAVEL ACROSS THE WORLD WIDE WEB.
OUR HIGHLY TRAINED MONKEYS HAVE PICKED OUT THE 15 WILDEST
STORIES FROM THE INTERNET FOR YOUR ASTUTE REVIEW. YOUR PART
IS VERY EASY. ALL YOU NEED TO DO IS PICK A PIC … AND CLICK!