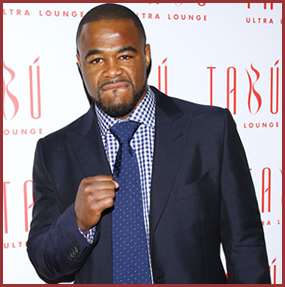 Victory is Sweet as Sugar!
Rashad Evans and his wife LaToya celebrated the 3 Round 30-27, 30-27, 29-28 Unanimous Decision over Quinton "Rampage" Jackson last night with a gala celebration at Tabu Ultra Lounge in Las Vegas. The soft spoken yet colorful Evans, who only took a few seconds of serious punishment, which came in Round Three, was a jubilant winner, having disposed of Rampage in front of the 15,081 fans who sold out the MGM Grand Garden Arena.

"Rampage is a smart person who plays stupid," Evans told reporters, "When you're a public figure like he is, some people can't tell the difference. (Rampage) is a funny dude, and maybe that's part of his act, but that's not always the way he should portray himself."

Next up for Rashad? A chance to reclaim the UFC Light Heavyweight Championship, as the winner of last night's fight was promised a title match against Mauricio "Shogun" Rua. Jackson, of course, has a ton of media coming up, as he will be promoting his role as BA Barracus in the new A-TEAM MOVIE.
CLICK ON THE PHOTOS BELOW TO SEE THE ENTIRE GALLERY
FROM THE RASHAD EVANS UFC 114 VICTORY PARTY!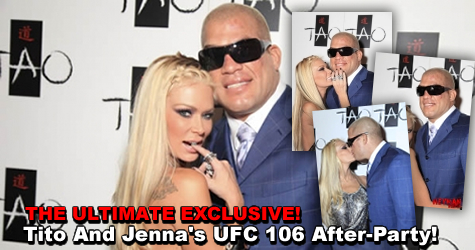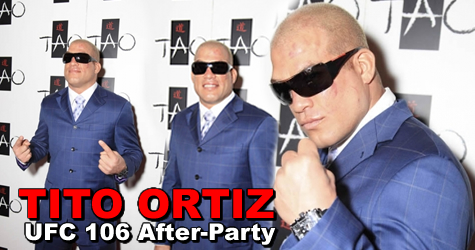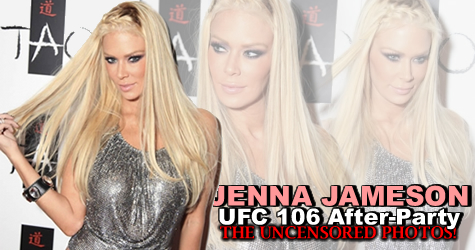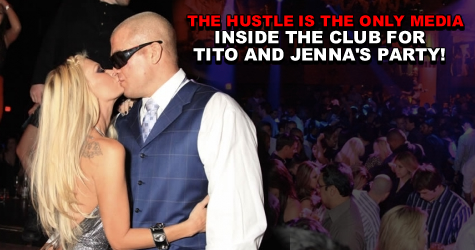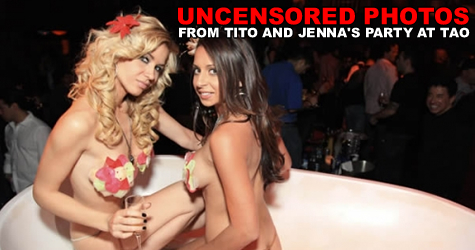 THE HOLLYWOOD CHARLIE MEDIA WATCH IS PRESENTED TODAY
IN HARDCORE HUSTLEVISION, SERVING YOUR EXTREME WEB
NEEDS SINCE 2009. WOW. THAT'S A LOT OF EXPERIENCE, ISN'T
IT? IT ISN'T? DAMN. OK, GIVE US A BREAK. COME ON, OUR TEAM
OF HIGHLY TRAINED MONKEYS WORKED HARD ON THIS. IT'S NOT
LIKE YOUR PART IS ALL THAT HARD. JUST PICK A PIC AND CLICK!