We're Just Three Days Away From The Number One Contenders' Fight Featuring Two Heavy Handed Heavyweights Looking For UFC Champion Cain Velasquez!
UFC 131 takes place this Saturday night at the Rogers Centre in Hockey-crazed Vancouver, British Columbia, with Junior Dos Santos going one-on-one against Shane Carwin. Both men are 12-0-0. Dos Santos was supposed to receive a title shot against the winner of the BROCK LESNAR vs CAIN VELASQUEZ Title Fight. But in beating Brock, Velasquez tore his rotator cuff. With Velasquez needed surgery, Dos Santos accepted a number one contenders' fight with Lesnar. But then Lesnar suffered a recurrence of Diverticulitis, and was forced to pull out.
Enter Shane Carwin. The engineer from Greeley, Colorado wants to get back into the title picture after his loss to Lesnar last July 3rd at UFC 116, and was interviewed for this piece by our own Hustler De Tuti Hustlers Paul Heyman. We're HustleTweeting about UFC 131, and you're more than welcome to join the conversation by following THE HEYMAN HUSTLE on Twitter HERE or write to us at hustleoncrave@gmail.com
You can also subscribe (for FREE, cheapos, absolutely FREE) to our Ultra High Quality YouTube Channel HERE, and don't forget to check out our old school social networking skills by visiting us on Facebook HERE and even on MySpace HERE
CLICK BELOW TO CHECK OUT THE EXTENDED PREVIEW TO UFC 131!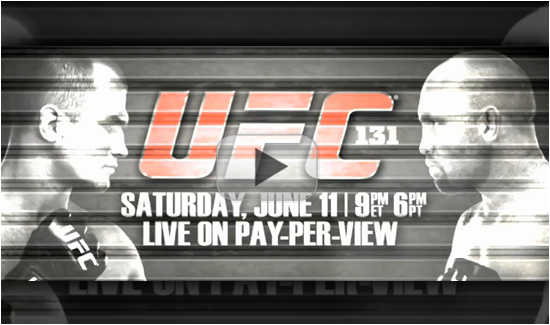 IT'S TIME FOR AN ALL NEW EDITION OF THE HOLLYWOOD CHARLIE
MEDIA WATCH, OUR DAILY TRAVEL ACROSS THE WORLD WIDE WEB.
OUR HIGHLY TRAINED MONKEYS HAVE PICKED OUT THE 15 WILDEST
STORIES FROM THE INTERNET FOR YOUR ASTUTE REVIEW. YOUR PART
IS VERY EASY. ALL YOU NEED TO DO IS PICK A PIC … AND CLICK!