The heroic homecoming EVERYONE has been waiting for as the webslinger finally joins The Avengers for war!
The heroic homecoming EVERYONE has been waiting for as the webslinger finally joins The Avengers for war!
When last we left our heroes at THE HEYMAN HUSTLE, our Captain America: Civil War analysis got into the nitty-gritty of the biggest Marvel mash-up yet!
With its latest trailer, Marvel gives us a closer look at the ongoing battle between the warring factions of Captain America and Iron Man, showcasing the amazing abilities of newcomers such as Chadwick Boseman's Black Panther on the hunt for Steve Rogers' renegade protege Bucky.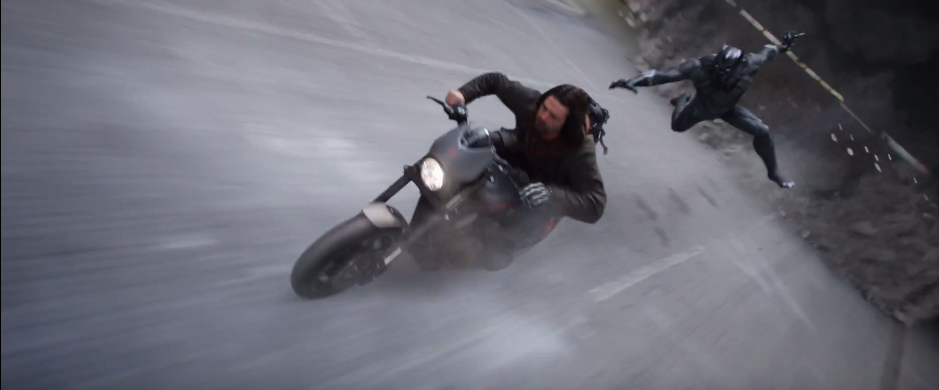 We see Tony Stark suit up (his hand) to narrowly avoid a fatal bullet from The Winter Soldier, showing the desperate resolve from both sides of the conflict.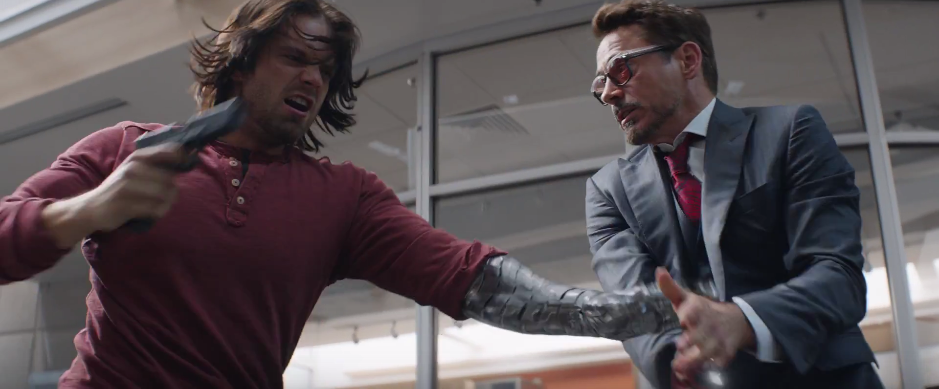 Age of Ultron arrival Scarlet Witch shows us just how powerful she is as her hex powers subdue fellow Avenger Vision, who you may remember possess an Infinity Stone and can lift Thor's Mjolnir hammer!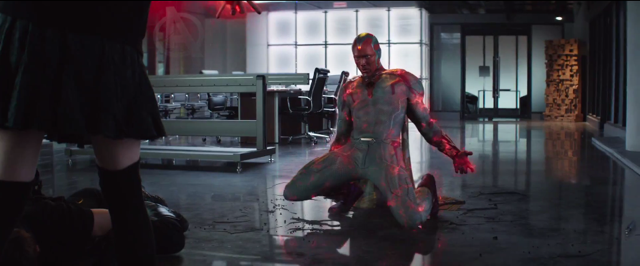 Civil War looks to bring the entire Cinematic Universe together with Hawkeye shooting an Ant-Man commandeered arrow! Hawkeye being the slickest of shots propels the tiny Scott Lang right through Stark's fingertips.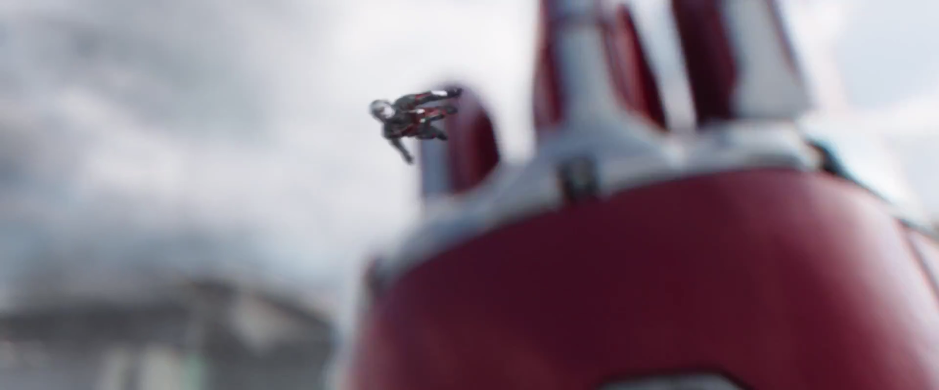 All of that action would merit huge excitement from all corners of the Marvel Universe by itself as the two sides of the superhero Civil War finally settle the score. But that wasn't all dear readers….
Iron Man, running out of time and patience, calls to the roof and suddenly the main event has arrived. We see the familiar "Thwip!" of a web shot snare Captain America's shield and bind his hands.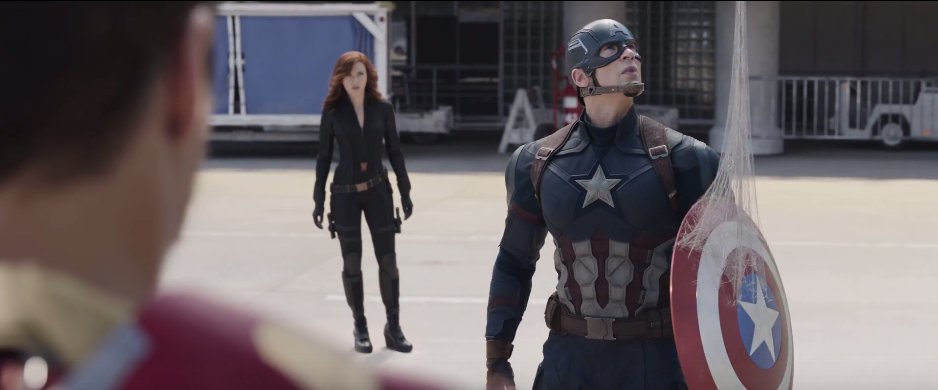 Catching the shield and wielding it in the most iconic shot of the Marvel Cinematic Universe yet, the spectacular Spider-Man has entered the Civil War!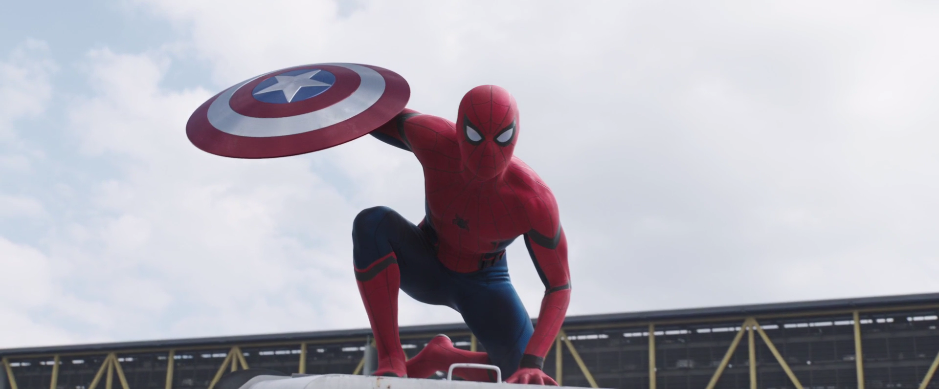 Played by acclaimed stage star Tom Holland, the spectacular Spider-Man (sporting a modernized suit and comic book-style eyes!) striking a stunning pose in possession of Cap's shield is undoubtedly one of the coolest sights we've seen in the Marvel movieverse. With Marvel Studio's confirmation of a follow-up Spider-Man movie in collaboration with Sony (with Zendaya recently cast in the film as well), there's no question now that May 6th will be a HUGE day that will set the course for the future of Marvel, and we can't wait!
Of course, we're HustleTweeting about Captain America: Civil War, and you're more than welcome to join the conversation by following THE HEYMAN HUSTLE TWITTER PAGE. You can also write to us directly at hustleoncrave@gmail.com. Hey, have you checked out the Hustle's Ultra High Quality YouTube Channel, with exclusive videos featuring Backstage with Brock Lesnar and Paul Heyman… The Footage "They" Never Wanted You To See … UFC Bad Boy Nick Diaz's Wildest Video Ever … Behind The Scenes at WrestleMania … ICE-T and Coco's Sex Secrets … the list goes on and on, so if you're not subscribing, you're missing something … and by the ways cheapos, it's FREE! Yes, absolutely 100 percent FREE! What are you waiting for? Check it out HERE!
And whatever you do, don't forget to LIKE our interactive Heyman Hustle Facebook Page … yes, we used to be on MySpace but we forgot our password (not that it matters anymore). We encourage you to GFY if you're looking for a profile on Friendster and perhaps send us some pics if you thought about searching for us on Tinder. #JustSaying!