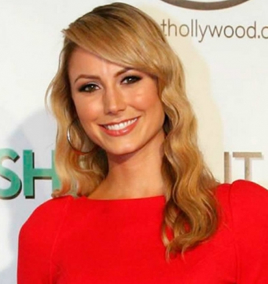 Former WWE Diva and "Dancing With The Stars" breakout sensation Stacy Keibler made a red carpet appearance with boyfriend-of-a-few-years Geoff "Insert The Name Of Said Movie Right Here" Stults, and the Vision in Red knew how to grab all the photographers' attention. That should be of no surprise to anyone.
CLICK HERE FOR THE 50 BEST PHOTOS EVER TAKEN OF STACY KEIBLER!

CLICK HERE FOR AN AWESOME VIDEO SHORT "LIFE ON THE RED CARPET" WITH STACY.

CLICK ON THE PHOTOS BELOW TO SEE THE ENTIRE
GALLERY OF STACY KEIBLER-AT-THE-WORLD-PREMIERE!
---
THE HEYMAN HUSTLE IS PLEASED TO PRESENT THE
15 WILDEST, CRAZIEST, MOST EXTREME (SORRY, WE
HAD TO THROW THAT IN THERE) STORIES THAT HIT
THE WEB OVER THE WEEKEND. NO NEED TO SURF
THE NET, WE'VE DONE THE WORK FOR YOU. ALL
YOU NEED TO DO IS PICK A PICK … AND CLICK!