The Fourth Trailer For Christopher Nolan's Third and Final Installment of his Batman Series Dominates The Internet as Anticipation Builds For The Biggest Release of the Summer!
We are one month and one day away from Gotham City's reckoning. The fourth trailer for THE DARK KNIGHT RISES blazed across the web today, with more footage of Batman (played by Christian Bale) and Bane (played by Hollywood's fastest rising star Tom Hardy) fighting in some sort of subterranean sewage treatment plant. Bane deems himself "Gotham's reckoning," and his speech more intelligible than in the prologue or teaser. A beat cop (played by Joseph Gordon-Levitt) provides our emotional drama with a boy, who inquires about Batman's return.
Don't worry, though. Unlike most movie trailers, we have a feeling the best has not been revealed. Considering the film's 165-minute running time, it has some leeway in giving this much away. At least an hour was reportedly filmed with IMAX cameras. The movie hits theatres on July 20th.
Of course, we're HustleTweeting about this fourth trailer for THE DARK KNIGHT RISES, and you're more than welcome to join the conversation by following THE HEYMAN HUSTLE on Twitter HERE or write to us directly at hustleoncrave@gmail.com Hey, have you checked out the Hustle's Ultra High Quality You Tube Channel, with exclusive videos featuring BROCK LESNAR'S "HERE COMES THE PAIN" … ICE-T AND COCO's SEX SECRETS … THE ULTIMATE WELTERWEIGHT BAD ASS NICK DIAZ … CONTROVERSIAL TEEN SENSATION TAYLOR MOMSEN … LEGENDARY MMA PIONEER FRANK SHAMROCK … THE WALKING RIOT MISSY HYATT … if you're not subscribing, you're missing something … and by the ways cheapos, it's FREE! Yes, absolutely 100 percent FREE! What are you waiting for? Check it out HERE!
By the way, we're also old school social networkers, so check out our interactive skills on Facebook HERE and even on MySpace HERE. If you're on Friendster, GFY … and have a pleasant tomorrow!
CHECK OUT BATMAN VS BANE IN THE SUIMMER'S ULTIMATE SHOWDOWN!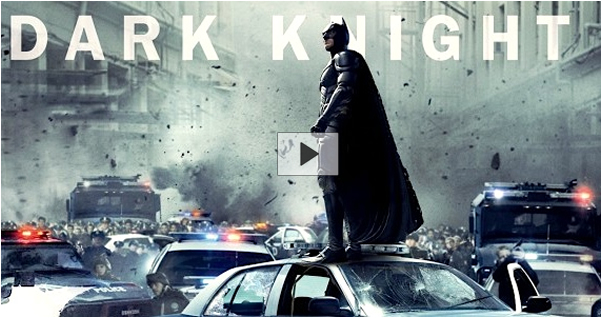 IT'S TIME FOR AN ALL NEW EDITION OF THE HOLLYWOOD CHARLIE
MEDIA WATCH, OUR DAILY TRAVEL ACROSS THE WORLD WIDE WEB.
OUR HIGHLY TRAINED MONKEYS HAVE PICKED OUT THE 15 WILDEST
STORIES FROM THE INTERNET FOR YOUR ASTUTE REVIEW. YOUR PART
IS VERY EASY. ALL YOU NEED TO DO IS PICK A PIC … AND CLICK!